Hailey Bieber strips off to channel Carmen Electra's Scary Movie look for Halloween
Hailey Bieber flaunted her figure in a shocking Halloween surprise for fans which saw her channel her inner Carmen Electra.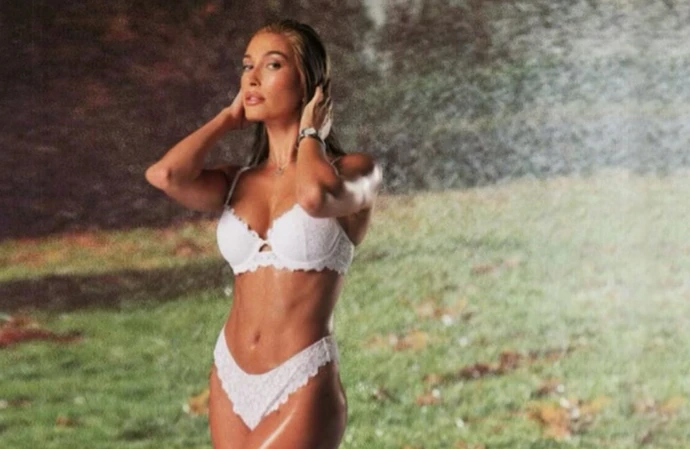 Hailey Bieber channelled her inner Carmen Electra for a sexy Halloween outfit.
The 26-year-old supermodel gave her fans a spooky surprise when she posted an image of herself on Instagram in a white lace bra and panties in an obvious nod to the 'Baywatch' star's iconic look from the 2000 film 'Scary Movie'.
She captioned the post: "SCARY MOVIE!!"
Hailey could also be seen sporting a white cardigan in another nod to Carmen's alter ego Drew Decker, which received plenty of compliments from excited fans, as well as from the official Victoria's Secret account, which wrote: "We're obsessed."
Hailey and her husband Justin Bieber also got into the Halloween spirit on Saturday, when they arrived at Vas J. Morgan and Michael Braun's party in Los Angeles dressed as Pebbles and Bamm-Bamm from the beloved franchise 'The Flintstones'.
Despite wearing matching outfits on this occasion, Hailey admitted it was a rare occurrence as the couple have very different dress styles and preferences.
She told GQ magazine: "It's so funny because I see so many people talk about this.
"He may want to wear baggy sweats to dinner, and I might want to wear a tiny little dress just because that's how I'm feeling. We can't sit there and be like, 'So I'm going to wear this and you're going to wear this.'"