Katie Price to get seventeenth boob job!
Katie Price intends to undergo a seventeenth boob job but she isn't sure yet where she wants to make her breasts bigger or smaller.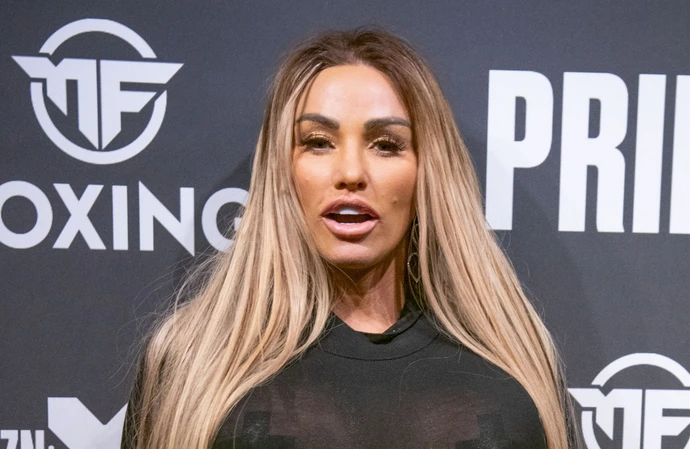 Katie Price is getting her seventeenth boob job even though she has her "biggest breasts yet".
The 45-year-old glamour legend currently boasts a double H cup size after having an operation to boost her boobs to their biggest ever size in early 2023.
During an interview on 'Livin' With Lucy', the model told host Lucy Kennedy she was getting ready to go under the knife again to modify her mammaries but she may go smaller this time.
She said: "It's not that I'm addicted, but I think it's there to do, so why not?"
"I might go smaller, might go bigger [breasts], I'm not finished yet. The trouble is I heal really well, my nipples are beautiful."
Katie's revelation she is ready to undergo another breast augmentation comes after she was removed from a rollercoaster at Chessington World of Adventures because her huge breasts were deemed a safety hazard.
An onlooker explained the situation to The Sun, revealing that her chest was too big to fit in the safety harness.
The source said: "Normally it's your height that stops you riding rollercoasters, but for Katie it was her boobs. When it came to pulling the straps down to lock her in, it just wouldn't budge.
"Katie tried to get it down but in the end she was told it wasn't safe for her to ride because her boobs were too big. She is a good laugh and took it all in her stride. It was extraordinary to see, though. She ended up coming off and watching the fun instead."
Katie has previously admitted that her motivation for increasing her cup size is that she just prefers big boobs.
In an interview with OK! magazine, she explained: "I started my career when they had no social media, no retouching, no airbrushing. The only thing I ever had done was my boobs when I was 18. I was a full-on glamour model for 20 years. I made all my money from my body and I did it all naturally, apart from my boobs.
"After 'Celebrity Big Brother' [in 2015], I had my implants taken out for six months due to an infection. It made such a difference with clothes. I could be so much more fashionable and I looked so much slimmer without my boobs. But ultimately I just love big boobs more."