Bobby Deol recalls moment his young son intervened after he hit rock bottom
Bobby Deol has his son to thank for helping to get his career back on track after a low period in his life.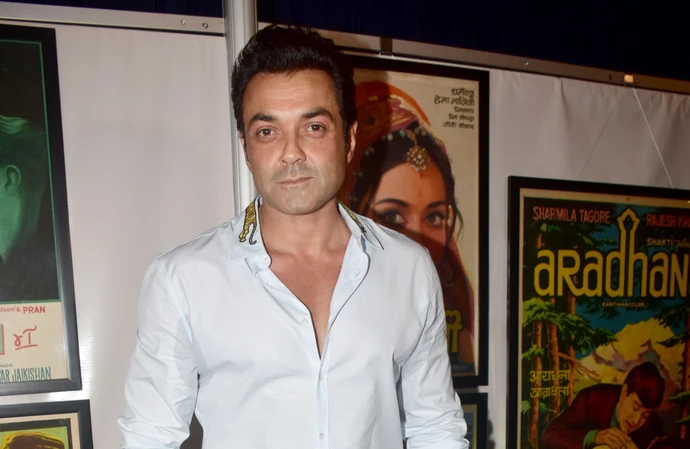 Bobby Deol knew he had to clean up his act and get sober when his son questioned why his father was always home doing nothing whilst his mother went out to work.
The 54-year-old actor - who is the son of Indian acting legend Dharmendra - turned to alcohol to drown his sorrows during a career slump and has his son to thank for helping him get his life and career back on track.
Bobby - who has two sons with wife Tanya Ahuja - shared on Thursday's (02.11.23) episode of 'Koffee With Karan': "I gave up, I started pitying myself. I just took on drinking a lot, I was sitting at home. I used to keep cursing and saying, why don't people take me? I am good, why don't they want to work with me? I think I became so negative about everything, that there was no positivity coming from me. I used to sit at home, my wife worked."
The 'Chamku' star realised he needed to sort his life out when his son made the comment and admits it was a "slow process" getting himself better.
He added: "Suddenly I heard my son saying, you know mom, papa sits at home and you go to work every day. Something snapped in me. I just said, no I can't! It was a slow process, when I got out of it, it took me time to get into the right mind frame to become okay. It can't happen overnight."
His career was in crisis in the mid-2000s after a series of movie misses with the likes of 'Kismat', 'Bardaasht', 'Tango Charlie', and Alag'.
Since then, his hit films include the 2020 Netflix flick 'Class Of 83', in which he starrred as Additional Director General of Police Officer Vijay Singh.
He told host Karan Johar of his efforts to revive his career: "My brother, my dad, my mom, my sisters, they were always there. You cannot always do anything holding someone's hand. You have to walk on your two feet. Then things started changing. I became more focused, more serious and when you focus and you have that energy in you. I mean I have gone and met so many people, I said to myself, I will go and meet people, tell them I want to work with you all. I came to you also, you still haven't worked with me."