OnlyFans and porn star Sky Bri reveals Man Utd players are throwing themselves at her
OnlyFans and adult entertainment star Sky Bri claims a lot of Manchester United players are shooting their shot with her.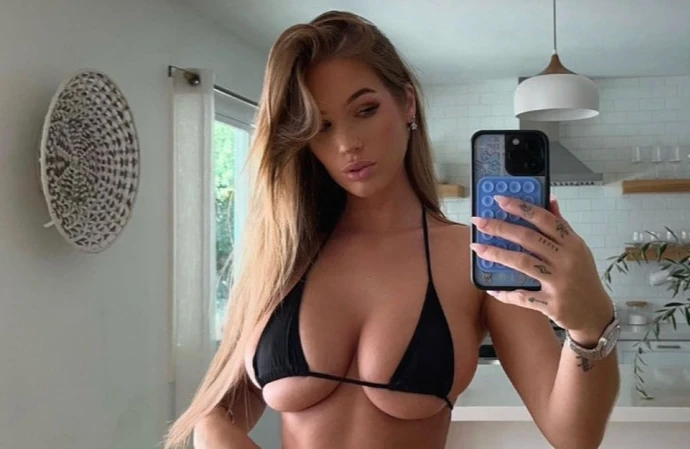 OnlyFans star Sky Bri claims that she has a lot of big Manchester United players chasing after her.
The 24-year-old beauty - who posts saucy photos and explicit videos on her channel on the adults-only subscription service - claimed she has had a number of soccer stars sliding into her DMs of late, and finds it "weird" so many have suddenly got in contact.
During a Twitch stream, a viewer asked the influencer to "Date a soccer player."
She replied: "There have been so many soccer players in my DMs recently, it is kind of weird. Out of nowhere a bunch of them.
"And ones like Manchester United, pretty big ones, what the f*** is going on."
Sky had previously said that she has seriously considered quitting the adult industry out of fears she would be putting off potential suiters.
Reflecting on the situation, she said: "Literally, I shoot a scene twice a month.
"And people act like I'm this sex-crazed woman, out here f****** everyone, but I'm very vanilla, I just want love."
Sky had previously been linked to YouTuber-turned boxer Jake Paul, 26, briefly in 2021, though the pair split shortly after once 'The Problem Child' star rekindled his relationship with Julia Rose, 29.
Sky had claimed that Jake only started seeing her for "clout", after he split with Julia.
During an appearance on the 'No Jumper' podcast with Adam22, earlier this year she said: "I've never really talked about this, but with Jake, the first night I hung out with him, he flew me to Puerto Rico.
"The first conversation we had was like 'This is for clout.' He was like, 'At the end of this, I want you to post it.'''
"He wanted it to be very mutually beneficial. Like, 'You're going to run with this. You can post about it, get the clout from it, whatever, and I'm probably going to make Julia mad and get the revenge I need.'"