'My boobs have definitely attracted the wrong attention before...' Aisleyne Horgan-Wallace planning breast reduction
Aisleyne Horgan-Wallace is planning on having her G-cup breasts reduced because they are stopping her from finding a man who will fall in love with her brain and not just her body.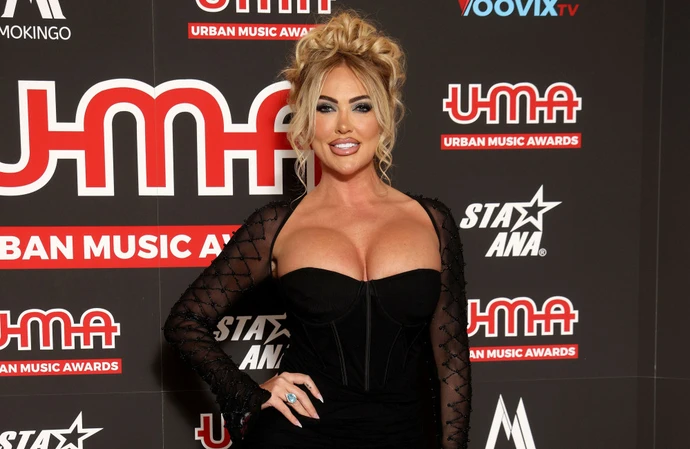 Aisleyne Horgan-Wallace is yearning to have a breast reduction as her huge chest has "definitely attracted the wrong attention" from men.
The 43-year-old 'Big Brother' star had her first breast augmentation surgery in 2005, going from a B-cup to a D. She went to an E-cup in 2009, before upsizing to a G-cup 10 years later.
Despite having had multiple surgeries, the model is still not happy with her look and thinks it's time to downsize to avoid guys who are only interested in her boobs and to make her life easier when it comes to buying clothes.
In an interview with Britain's Closer magazine, Aisleyne said: "I won't go completely small, but I'll have them reduced to around 750ml and have the shape changed so they look more natural.
"At the moment, they're too round and look stuck on and I'd prefer a teardrop shape. I want a size that's manageable in clothes, too.
"Now that I can afford designer clothes, I shop at Fendi and Louis Vuitton but have to go three sizes up and have tops taken in just to fit around my chest."
The TV star wants to draw attention away from her chest, and find a man who loves her for her brain rather than her body.
She said: "My boobs have definitely attracted the wrong attention before – usually the type of guy who's going for the physical or someone who has a t** fetish – but I'm more than just my boobs.
"I've had plenty of compliments over the years, but I've never had surgery for men."
Despite her wish to reduce her breasts, Aisleyne acknowledged that her mammoth mammaries have provided her with numerous work opportunities.
She said: "My boobs changed my life. They bought my first five properties!
"It was a business opportunity – each time I'd go bigger, I'd land another front cover of a lads' mag and a big cheque.
"But I liked how I looked – when I was younger everyone was getting their boobs done. I'm friends with Katie Price now, but I definitely used to look up to her when she was going bigger. I basically followed the trend, but less is more now."