Bollywood star Seema Deo dies aged 81
Bollywood actress Seema Deo - who appared in more than 80 Hindi films over the course of her decades-long career - has died at the age of 81.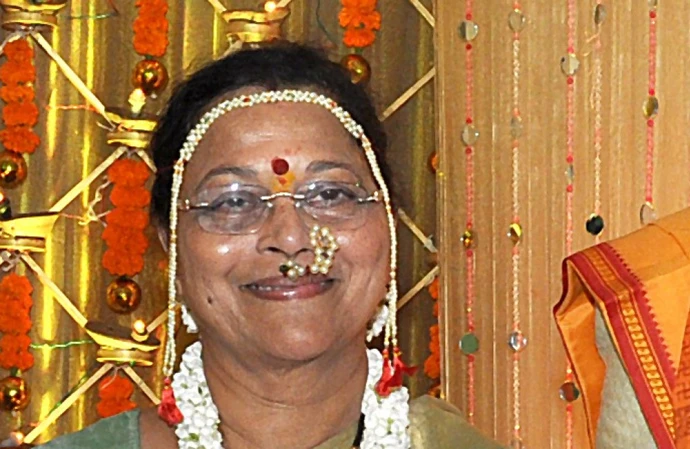 Seema Deo has died at the age of 81.
The Bollywood actress was best known for her roles in classics like 'Bhabhi Ki Chudiyan' and 'Naseeb Apna Apna' but passed away on Thursday (24.08.23), more than three years after she was diagnosed with dementia, it has been announced.
Her filmmaker son Abhinay Deo said in a statement given to PTI: "She passed away at 8.30-9 am at her residence in Bandra due to old age. She had been withdrawn completely, and eventually it is just old age. Alzheimer's is such a thing that you stop figuring out how to function. She had dementia leading up to Alzheimer's and she was suffering from it for over three years."
Aninhay went on to add that his mother - who appeared in more than 80 Bollywood films across the course of her career - did not pass away due to "any specific" condition as he highlighted the debilitating effects of Alzheimer's ultimately led to her death.
He added: "There's no specific reason (for her death). Due to Alzheimer's and dementia, the person forgets how to walk. The muscle memory starts coming down and one by one, the organs start shutting down."
Seema's last on-screen appearance was in the 2010 film 'Jetaa', in which she played the part of Sumati Rajadhyaksha.
According to reports, the last rites of Seema - which in Hindi tradition means that the body will be cleansed in a ceremonial bathing session traditionally carried out by the women of the family - will be performed at 5p.m. at Shivaji Park.
Seema is also survived by her other son Ajinkya Deo but her husband Ramesh Deo passed away in 2022 at the age of 93.