Pinkydoll threatens to sue over leaked OnlyFans content
TikTok star Pinkydoll has threatened to sue any websites which publish content which has been leaked from her OnlyFans page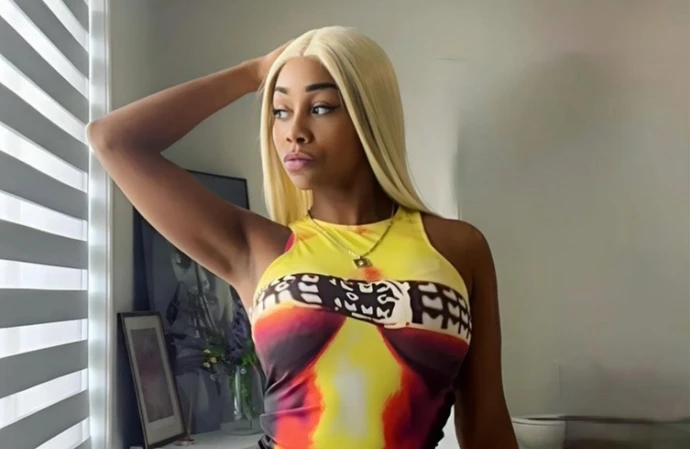 TikTok star Pinkydoll has threatened to sue any websites which publish content leaked from her OnlyFans page.
The social media star shared a furious rant on her TikTok account explaining she put her name into the Google search engine and was devastated to find pages of saucy content which was previously only available to subscribers to her page on the adult website - and she vowed to take legal action.
In her post on the social media site, she ranted: "I went to Google. I put Pinkydoll naked and I click on pictures and what I see - there's a lot of page. You keep swiping and swiping it don't stop. It don't stop. And I see all these websites. How dare you, you going to let other people put my face and my body out here doing stuff like that. How dare you ... "
She went on to add: "I'm going to sue all of you, I'm going to sue you. You allow the people to post Pinkydoll ... You know you're about to get paid. Well guess what. I'm about to get all that money. All the money!"
Pinkydoll - real name Fedha Sinon - shot to fame on social media with her posts in which she acts like a video game character and she's gone on to make a fortune from her posts.
In a recent interview with the New York Times, she confessed she's making around $7,000 a day across her online pages and can make as much as $3,000 for every TikTok stream as viewers pay to send her stickers which she then turns into on-camera actions such as repeating a catch phrase.
She told the publication: "I was just being cute. I remember someone saying: 'Oh my God, you look like an NPC [non-player video game character'. And then they start sending me, like, crazy money.
"I was like, 'I'm going to try to do it like them."