Former Bachelor star Megan Marx flaunts her new DD breasts
Megan Marx has invested in a new pair of DD boobs after one ruptured.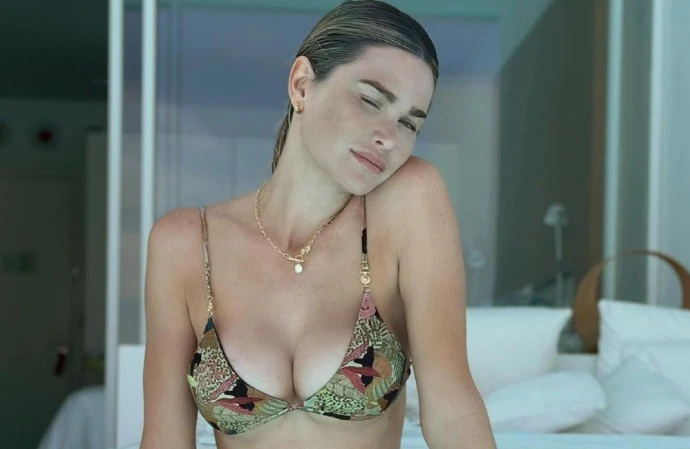 Former 'Bachelor' star Megan Marx has a new pair of DD breasts to go with her new Playboy career.
The 33-year-old model paid a visit to Dr. Hatem Elfieshawy to get her boob repaired after one of them ruptured.
The blonde beauty - who first had her boobs done aged 18 - has been showing off her new ample assets on Instagram.
Alongside a sizzling poolside bikini picture from her summer vacation, she wrote: "Made it to Mexico."
Megan claims to earn six figures from Playboy's version of OnlyFans, which can be less explicit "if you want it to be".
Speaking to 'Fox News' earlier this year, she said of the creator platform: "I think there's a lot of money to be made.
"It allows you to profit, rather than other brands profiting off you. I've been recommending it to friends and people I know who are coming off shows and are building a following.
"You want to be paid for what you do. You can also provide free content, but who knows where that's going to head. Playboy can be very PG if you want it to be."
After being diagnosed with the rare degenerative neurological disease, Spinocerebellar ataxia (SCA6), Megan is making the most of the time she has doing experiences that wouldn't be possible without the money she rakes in from Playboy's digital creator platform.
She added: "I'm young and healthy, and I'm confident now, but eventually, that's not always going to be there for me. I just want to embrace life right now, you know?
"And part of having freedom and enjoying your body is making money, like making a lot of money. … I've just booked a trip to Flores in Indonesia to go scuba diving and do all these things that I'm not going to be able to do forever."