Divya Dutta praises co-stars Irrfan Khan and Manav Kaul for 'beautiful intimate scenes'
Divya Dutta has filmed intimate scenes with Bollywood hunks Irrfan Khan and Manav Kaul and felt "taken care of".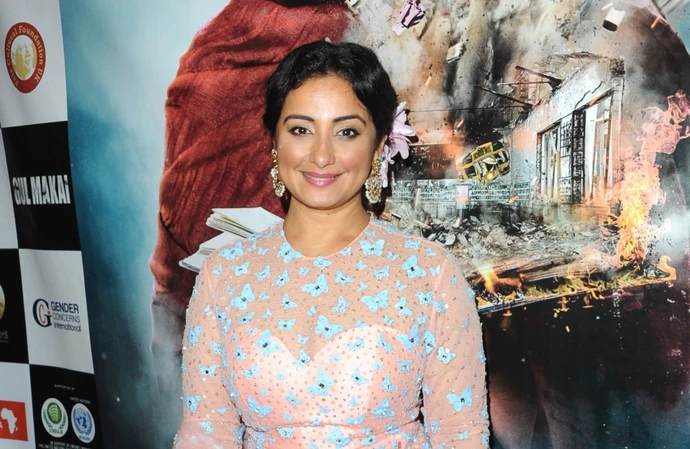 Bollywood star Divya Dutta has praised her co-stars Irrfan Khan and Manav Kaul for being respectful when they filmed intimate scenes together.
The 45-year-old actress filmed "beautiful" racy scenes with Irrfan in the 2010 adventure-horror film 'Hisss' by Jennifer Chambers Lynch and Divya and Manav in the 2019 Netflix drama 'Music Teacher'.
She said: "I have done some beautiful intimate scenes with Irrfan, with Manav Kaul, with lots of heroes but I know I am well taken care of by my director, by my actor."
The Indian actress-and-model - who received widespread acclaim for her role as Shabbo in the 2004 romantic drama 'Veer-Zaara' - also spoke about the challenges of being "busty" and a "stereotypical tall beautiful girl".
Speaking to Hauterfly, she said: "Firstly, I was busty. Then, I wasn't very tall so I wasn't considered to be one of those stereotypical tall beautiful girls. I used to look so young. And at that time, there were mostly action heroes, who were, of course, big. To fit into the mould was a little difficult. To become like those tall, very thin, pretty girls. I never felt like I looked like a heroine, I had to learn how to become one."
However, she later learned how to make the best of her assets.
She added: "The things that were first told to me, like she's busty, (now) I myself offer if I should unbutton the top button. I say it's okay… it's fine. It is my asset. I consider myself an asset with everything that I have and I feel men consider me sexy and so do women."