Kyle Richards' husband applauds raunchy Morgan Wade video
Kyle Richards' husband Mauricio Umansky have given his seal of approval to her saucy appearance in singer Morgan Wade's new music video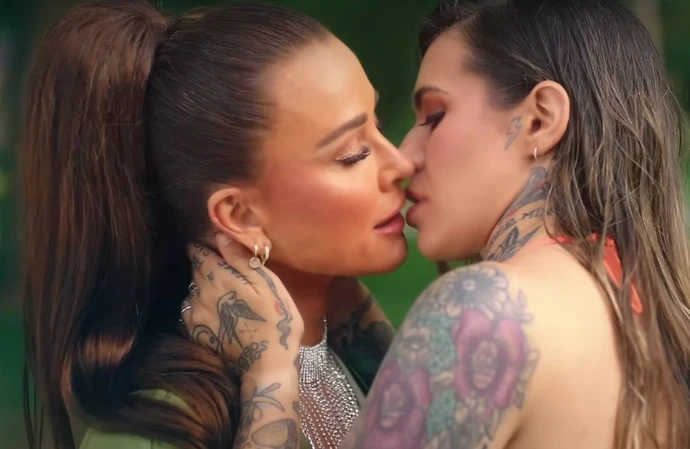 Kyle Richards' husband Mauricio Umansky has applauded her raunchy appearance in Morgan Wade's new video.
The 'Real Housewives of Beverly Hills' star is seen smooching the singer in the promo for her latest track 'Fall in Love with Me' and the pair even share a bubble bath together in the saucy scenes - and the clip has gone down well with Kyle's husband of 27 years.
Mauricio - who shares three daughters with the former actress - gave his reaction in a comment when Morgan shared a teaser on Instagram, writing: "So good" along with three fire emojis.
In the post Morgan thanked the whole team who worked on the video as well as her co-star, writing: "The official video for 'Fall In Love With Me' is out now.
"It's campy and fun - but also important and representative of all kinds of love, even in the country space, in any space. Thank you @davidmcclisterphotography for seeing this through. @kylerichards18 and I trusted the process of making a piece of art that stands boldly beside this music and I'm proud of that.
"Thanks for the support and love. Love is love is love."
Prior to the video's release, Morgan and Kyle had to shoot down speculation they were more than just friends. Speaking in a joint Instagram video, Morgan explained: "I've done several music videos and every time there's someone in it they always assume we're dating or something's going on. If you go on the Internet, you'll see people are obsessed with us being friends."
The singer then added: "We thought it would kind of be a good idea to kind of poke fun at that and troll the trolls a little bit. The Internet is going to be popping off about this one I'm sure."