OnlyFans model warned by police over Windsor Castle photoshoot
An OnlyFans model was given a "telling off" by police after staging a bikini photoshoot outside Windsor Castle.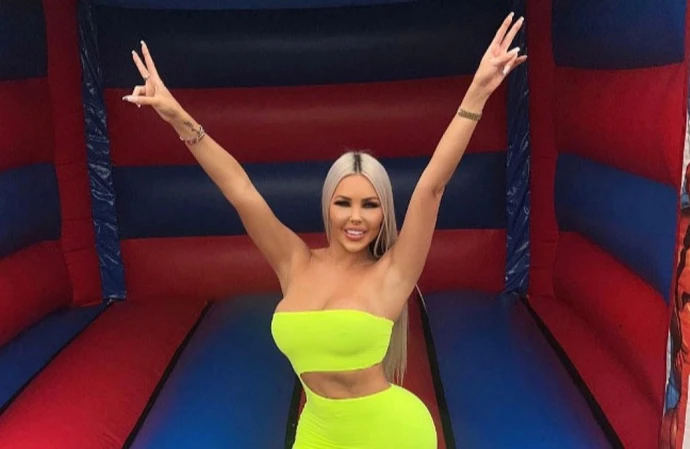 An OnlyFans model was given a "telling off" by police after staging a photoshoot outside Windsor Castle.
Isabelle Berry whipped off her outer clothes then ran in a Prada bikini towards the Curfew Tower and posed in front of the royal residence while a friend took pictures, but the risque session came to an abrupt end when cops threatened to arrest her for indecent exposure.
She told The Sun newspaper: "They gave me a telling off. They said I wasn't allowed on the grass and I had to cover up otherwise they could arrest me, maybe for indecent exposure because it was a thong.
"They were very serious at the beginning and said, 'Don't do anything silly like this again because you could get arrested'. But at the end of it they were laughing.
"They said it wasn't appropriate and so I got dressed as I didn't want to be arrested and then I drove off."
It is believed King Charles and his wife Queen Camilla were in Norfolk at the time, but Isabelle has apologised if she caused them any offence, though she has no regrets about her actions.
She said: "I'm sorry if I've upset the King.
"But if my fans want it I'll do it — and I'll bet Prince Andrew wouldn't have been complaining.
"I know you aren't supposed to but it's just fun. I do things like this all the time.
"My friend taking the photos was very embarrassed. But I don't really get embarrassed.
"I love the Royal Family. The castle is beautiful. I don't think the King and Queen would be best pleased I did it.
"I think if they looked out the window and saw me they would be shocked.
"But I didn't hurt any one. Tourists and passers-by got their phones out and some guys were going back into Wetherspoons to get their mates to have a look.
"I think it made people laugh. We were careful to wait until there were no children.
"I like to do things outside the box. There are only so many lingerie photos you can take.
"I asked myself where's fun and naughty to do this because you aren't allowed? And I thought it must be Windsor Castle. It was for the risk factor."