'I ruined my mom's marriage...' OnlyFans model Talia Maddison's horror at discovering biggest fan was her STEPDAD!
Australian OnlyFans model Talia Maddison has opened up about how her account led to the end of her mother's marriage after she found out that her "number one customer" was her stepfather.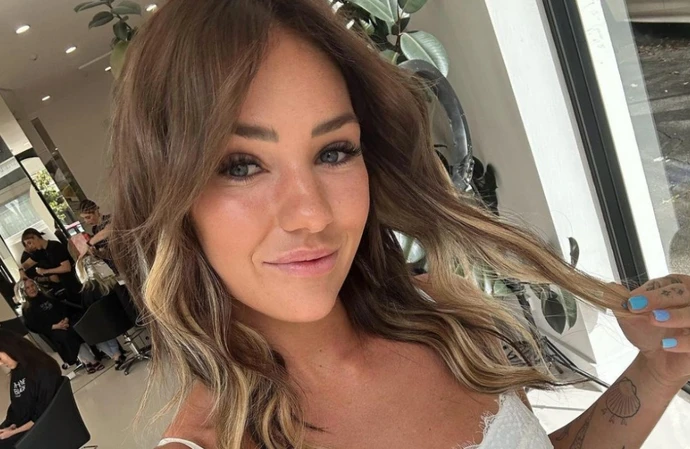 Talia Maddison has shared her "family trauma" after discovering her stepdad was her number one fan on OnlyFans.
The 28-year-old model inadvertently "ruined" her mother's marriage when she turned detective to figure out who the mystery subscriber to her account was that had spent $500 gaining access to the most racy parts of her platform, only to discover he was someone closer to her than she could have ever imagined.
She confessed on TikTok: " I never planned telling this story on TikTok, but here we are.
"So when I first started my website, I had this customer who was my number one customer, bought every single thing that I sent him, he was pretty much a follower since the beginning.
"We would talk every day, he made custom requests, very specific things, and he also had a very specific user name on the website."
Talia had a shortlist of possible people who could be her fan – who she had exchanged racy photos with – and ultimately followed her "gut instinct" to confront her mother's husband, who had known her since she was 11.
She continued: "I went absolutely mental trying to figure out who this person was from my contacts.
"I narrowed it down to six people, and one of them was my stepdad. I went with my gut feeling and I messaged the website account and I said, 'I know who this is.' Within two minutes, [I] got a text from my stepdad saying, 'Hey Tay can we talk?'
"When I caught him, he denied it to all of his friends, and obviously my mom got rid of him straight away.
"But yeah, if you want to talk about family trauma, my stepdad watched me have sex with my partner for two months.
"He hasn't just seen me topless, he's seen videos of me touching myself."