I've never seen Victoria Beckham eat anything, says Rio Ferdinand
According to soccer star Rio Ferdinand, he's never seen Victoria Beckham eat "anything".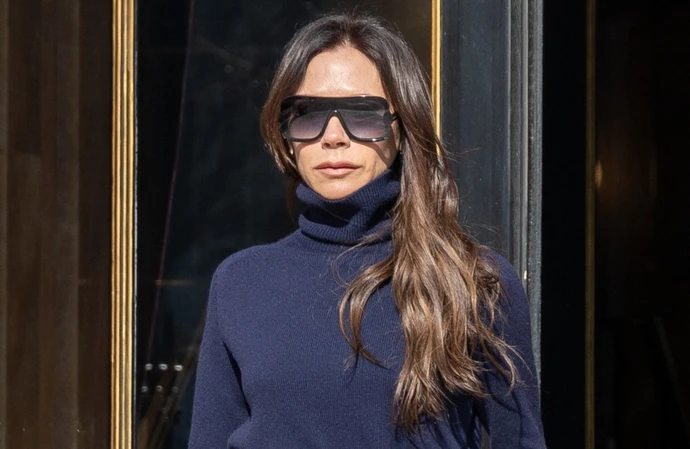 Rio Ferdinand has never seen Victoria Beckham eat "anything".
The retired soccer star previously played alongside David Beckham, Victoria's husband, for Manchester United and England, and Rio has now revealed that he can't recall ever seeing the fashion designer eat anything.
During an appearance on the Australian radio show 'Kyle and Jackie O', Rio shared: "I've never seen her eat anything. I don't remember anything that sticks out of my memory, to be honest."
David, 47, is a self-confessed food lover, and the retired sports star previously opened up about his own eating habits during a podcast interview.
The former England captain - who played with Rio for years - also revealed that his wife isn't a very adventurous eater.
He said: "I get quite emotional about food and wine - when I'm eating something great I want everyone to try it.
"Unfortunately I'm married to someone that has eaten the same thing for the last 25 years!
"Since I met her she only eats grilled fish [and] steamed vegetables. She will very rarely deviate from that."
However, Victoria subsequently dismissed the notion that she's a boring eater, insisting she's merely "disciplined" in her approach.
The former Spice Girl said: "I mean, talk about making me sound boring! No. What he meant is that he's never met anyone who is more disciplined with the way that they eat.
"I eat lots of healthy fat: fish, avocado, nuts, that sort of thing. I do drink alcohol, unless I have a reason not to.
"I'll detox from anything for three to six months where I won't drink. I'm quite extreme in anything I do, whether it's eating or working out or drinking or not drinking."