Jenna Ortega DELETES Twitter account amid backlash for 'changing' her Wednesday lines
The huge star couldn't take the trolling anymore and shut down her Twitter profile.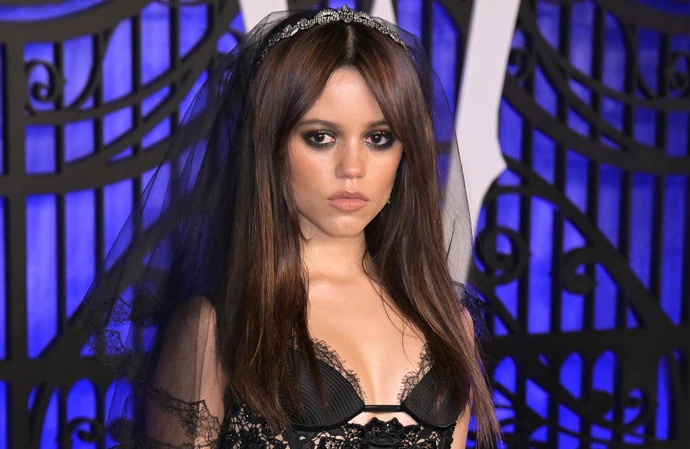 'Wednesday' star Jenna Ortega deleted her Twitter account after being slammed for admitting to "changing [her] lines" in the Netflix series.
The 20-year-old actress plays the titular role of Wednesday Addams in the coming-of-age supernatural comedy horror show, and she has come under fire for the comments she made on the 'Armchair Expert With Dax Shepard' podcast this week.
Jenna claimed she "became unprofessional" and started refusing to say certain lines, and one writer accused the 'Jane the Virgin' star of making herself out to be "better" than the writers and Tim Burton.
She said on the podcast: "There were times on that set where I even became unprofessional, in a sense, where I just started changing lines.
"The script supervisor thought I was going with something, and then I would have to sit down with the writers, and they'd be like, 'Wait, what happened to the scene?' And I would have to go through and explain why I couldn't do certain things."
Writer Michael Sheridan tweeted: "Yeesh... now I get why writers are getting a bit upset about her comments. The way this is framed... it appears she claims she knew better than the writers, better than Tim Burton, and she's why the show was a hit.
"I don't know if she meant that, but that's how this reads."
One Twitter user even called for Jenna to "retire".
They wrote: "Feel free to retire from acting if it's so hard Jenna!"
Another posted: "If true, it's so disrespectful. Why not talk to the writers?"
By comparison, the co-writer of Hulu crime drama 'The Act' Michelle Dean supported Jenna and insisted it's not out of the ordinary for TV actors to change the script.
She wrote: "Well another dynamic going on here is that she's a teenage girl being instructed by male writers and male directors about how a teenage girl might behave.
"It's not the only dynamic here. but neither is the 'just shut up and say the words' approach to performers the only one we need to look at.
"So those writers in the room are not showrunners on set with this young woman, necessarily! You don't have to think people can only write from their experience to allow that it's possible there might be some nuances outside the writers' experience that an actor can contribute.
"I don't know anything about what happened on set or off set here, but there are quite a lot of actors who change their lines, it's not weird or unusual, especially in TV when the scripts tend to change a lot. I guess I just think we don't have to scare actors into compliance!"