Gwyneth Paltrow's Goop recommends lube for Valentine's Day
Gwyneth Paltrow's Goop has recommended a caramel water-based lube and almost 50 vibrators as gifts for Valentine's Day.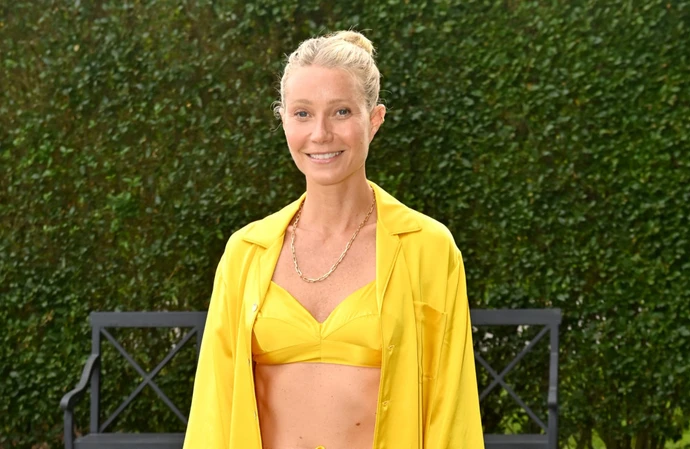 Gwyneth Paltrow has recommended lube as a Valentine's Day gift.
The Goop founder has released romantic goodies for lovers wanting to explore in the bedroom and has included a caramel water-based lube and nearly 50 vibrators in her gift recommendations.
The lifestyle company has found ways to disguise kinky toys as luxury items and the guide features a $149 gold necklace that is actually a vibrator.
A description of the discreet sex toy reads: "It's a necklace and a vibrator. It's made of stainless steel, finished in twenty-four-karat gold, and completely waterproof."
Gwyneth's wide range of sex toys include the Smile Makers Poet Vibrator ($129) and the Heartthrob Vibrator ($200).
Other extravagant gift suggestions range from a set of $33,870 diamond earrings to a $1,895 set of rose quartz checkers.
There are other more affordable options with recommendations from viral beauty brands including Koses Wet Lip Oil Gloss ($22), Tower 28 MakeWaves Mascara ($20) and Saie Dew Blush ($25).
Gwyneth, 50, has regularly turned heads with bizarre Goop products and released the 'This Smells Like My Vagina Candle' in 2020.
The site reveals that the candle has an aroma of "Citrusy bergamot, geranium and cedar juxtaposed with Damask rose and ambrette seed".
The Oscar-winning actress revealed that she wanted to take the "shame" out of women's privates when she named the candle.
Gwyneth explained: "The idea [is] that women have been taught to have a certain amount of shame about their body. So, if you just light a candle that says 'This Smells Like My Vagina', and put it on the coffee table, it's kind of a punk rock statement."