'They didn't believe it at first': Twilight bosses felt Robert Pattinson didn't have the looks to play Edward Cullen
'Twilight' chiefs felt that Robert Pattinson wasn't attractive enough for the part of vampire Edward Cullen, according to the original film's director Catherine Hardwicke.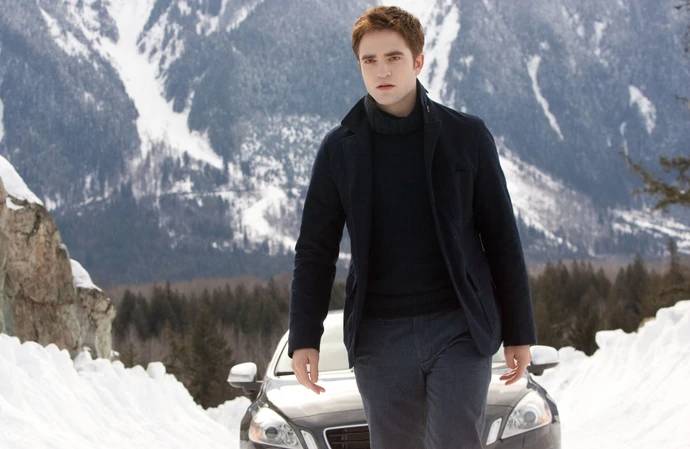 'Twilight' bosses didn't think Robert Pattinson was handsome enough to play the role of Edward Cullen.
The 37-year-old actor earned heartthrob status through his portrayal of the vampire in 'The Twilight Saga' but Catherine Hardwicke – who directed the original 2008 film – has revealed that production company Summit Entertainment had misgivings about his casting.
Speaking on the 'Happy Sad Confused' spin-off podcast 'Watchalong', Catherine recalled: "When he came over to my house, he had black bangs for hair and was kind of out of shape because he was hanging out at the pub all the time.
"After we did the fun auditions (with Kristen Stewart) at my house for a couple hours, then I looked the next morning at all the footage I shot and recorded and I thought it worked not just in person but it works on screen. I had to be sure. Of course in person I just got carried away, but you have to be sure it translates (to the screen)."
The 68-year-old filmmaker continued: "Then I sent it to Summit and he went over to meet them.
"They called me back and go, 'Do you think you can make this guy look good?' I said, 'Yeah, I do. Did you see his cheekbones? We're doing a makeover on the hair and everything and he's going to start working out and he's going to be gorgeous.'
"But they didn't believe it at first. He like walked over there with a stained shirt or something. It was Rob."
Hardwicke previously revealed that she knew that 'The Batman' star was the perfect actor to play Edward because of the chemistry he had with co-star Kristen – who played the role of Bella Swan – in his initial audition.
She told The Big Hit Show podcast last year: "They did the kissing scene and he fell off and landed right there on the floor.
"He fell off the bed. I'm like, 'Dude, calm down.' And I'm in there filming with my little video camera, whatever... In the end, Kristen was like, 'It has to be Rob'."