'Not even in my control': Iman Vellani isn't bothered by The Marvels failing at the box office
Iman Vellani isn't concerned that her film 'The Marvels' has been a box office disaster as she doesn't feel it is a problem she can solve.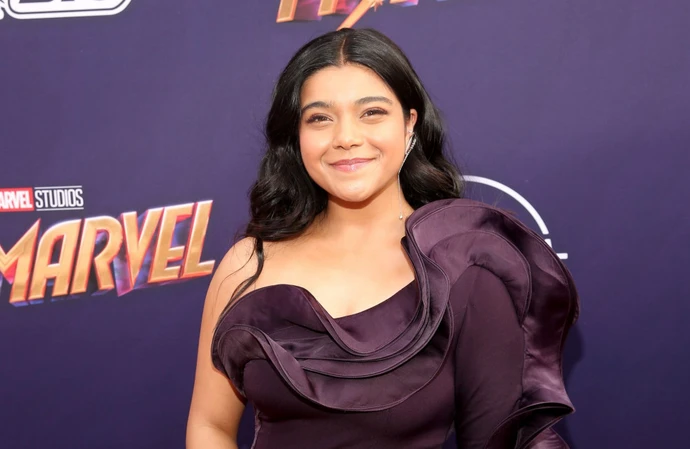 Iman Vellani isn't worried about 'The Marvels' bombing at the box office.
The 21-year-old star features in the new Marvel Cinematic Universe (MCU) as Kamala Khan/ Ms. Marvel but feels that the picture's disastrous financial return is a problem for Disney chief Bob Iger to address.
Iman told Yahoo Entertainment: "I don't want to focus on something that's not even in my control, because what's the point? That's for Bob Iger."
The star explained that she is happy to have made a movie with the likes of Nia DaCosta and Brie Larson and is refusing to get concerned about outside factors.
Vellani said: "(The box office) has nothing to do with me. I'm happy with the finished product, and the people that I care about enjoyed the film.
"It's genuinely a good time watching this movie, and that's all we can ask for with these films. It has superheroes, it takes place in space, it's not that deep and it's about teamwork and sisterhood. It's a fun movie, and I'm just so happy that I can share it with people."
Legendary horror author Stephen King spoke out in defence of 'The Marvels' on social media as he hit out at the "unpleasant" gloating about the picture's failure and Iman appreciates his support.
She said: "Having Stephen King in anyone's corner is pretty awesome."
'The Marvels' has been accused of being 'woke' with the story focusing on three female superheroes and Vellani is disappointed that toxic voices are trying to spoil the excitement for fans.
She explained: "I had a lot of experience in high school alone when I would share my excitement with someone, and then they'd immediately shut me down for being so excited.
"I would hate to see that within the fan community as well, because it does feel awful. If people are excited about something, let them be excited about it. And if you have constructive criticism, voice it – but never be the wet blanket on someone else's excitement."