Michael B Jordan to direct Creed IV
Producer Irwin Winkler has confirmed Michael B. Jordan will be directing 'Creed IV'.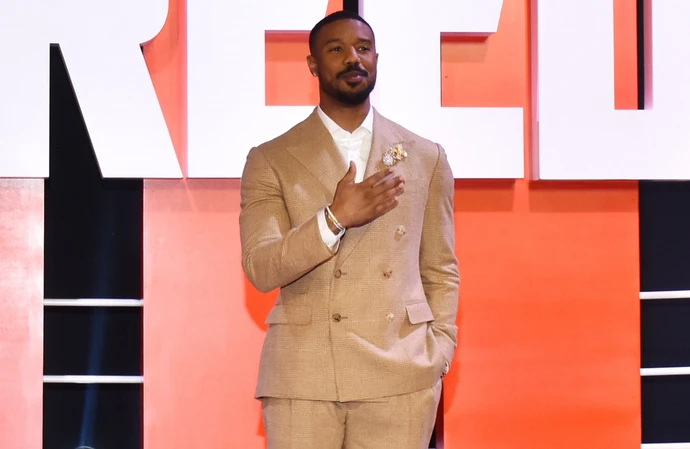 Michael B. Jordan is set to direct 'Creed IV'.
The 36-year-old actor made his debut feature film behind the camera with 'Creed III' - which grossed more than $275 million worldwide after being released in March - and the film's producer Irwin Winkler has confirmed that a follow-up is in the works and bosses want to get the star back at the helm because he did such a good job last time.
Speaking at Deadline's Contenders Film: Los Angeles event on Saturday (18.11.23), Irwin said: "We are planning to do 'Creed IV' right now.
"We have a really good story [and] a really good plot. We got a little delayed because of the strikes, but about a year from now we're going into pre-production."
Confirming Michael - who plays the lead role of Adonis Creed in the franchise - will be back to direct, he added: "He will be. He did such a great job — he was comfortable with the camera."
Producing partner Elizabeth Raposo added: "[We're] just glad that this one worked and people want to see more."
The movie series is a spin-off from the 'Rocky' films and has so far grossed over $663 million globally in total.
And Irwin praised the franchise's "beautiful vision" for keeping links to the 'Rocky' world while also being a "wholly new and different experience".
He said of 'Creed III': "Michael and the creative team had the beautiful vision from the start to create a wholly new and different experience for this movie.
"It had to be firmly cemented in what we all [know] the Creed and Rocky movies for … it had to have great action, boxing, but we also really examined what kind of movie we were making.
"And a lot of that, those early days with Michael were spent crafting how we were looking at the Damian character, which is why I think everyone responded to the depth, not only on the page, but also on the screen. You spend half the movie having deep sympathy for him and understanding his vulnerability."