Jeremy Allen White doubted he could become Kerry Von Erich for The Iron Claw
Jeremy Allen White was unsure if it was "physically possible" for him to physically transform for his portrayal of wrestler Kerry Von Erich in 'The Iron Claw'.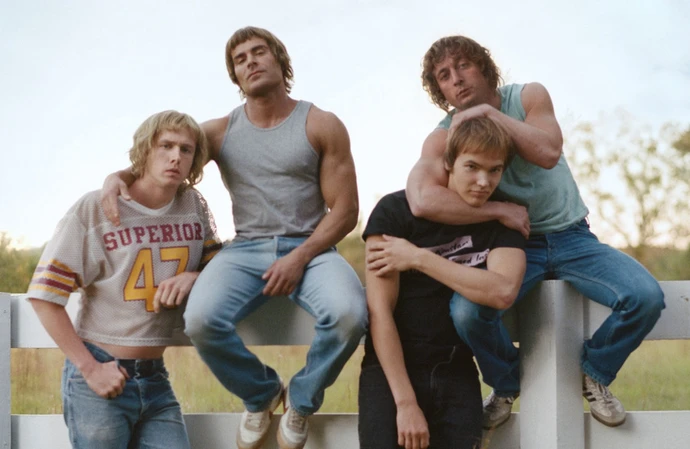 Jeremy Allen White didn't think it would be "physically possible" to transform into Kerry Von Erich for 'The Iron Claw'.
The 32-year-old star features as the Texas Tornado in Sean Durkin's movie about the cursed Von Erich wrestling dynasty and feared that he wouldn't be able to replicate his alter ego's physique for the picture.
Speaking during a New York City Q and A for the flick, Jeremy said: "I knew I couldn't get as big as Kerry. I just don't think it was physically possible for me.
"I'm a pretty little guy, but I tried. I don't think it's possible for any human on the planet."
The 'Bear' star continued: "There is this story I love about Schwarzenegger. Arnold Schwarzenegger and Kerry were in the same room once, and Kerry popped his shirt off and Arnold Schwarzenegger himself was too nervous to take his shirt off around Kerry. That's how big this man was. We were all trying."
White also confessed that he was intimidated sharing scenes with co-star Zac Efron, who underwent an astonishing transformation to depict Kerry's older brother Kevin Von Erich.
He quipped: "Yeah, I didn't want to stand near Zac. I saw him and went, 'Can Harris (Dickinson) stand next to him?'
"No, I mean, Zac looked so amazing and I think, yeah, just being around him was a motivator for me to eat more, train more."
Jeremy was a dancer during his school days and noted that it has similarities to wrestling.
The 'Shameless' actor said: "I think there is a dance component in the combat sport.
"You just get a sense of your body in space. I think that that's a really important part of professional wrestling, your understanding of body and the space and to not hurt yourself and to not hurt others."