Sharon Stone says making Basic Instinct was a 'scary journey'
Sharon Stone has confessed making Basic Instinct was a 'scary journey' because it forced her to confront some 'dark parts' of herself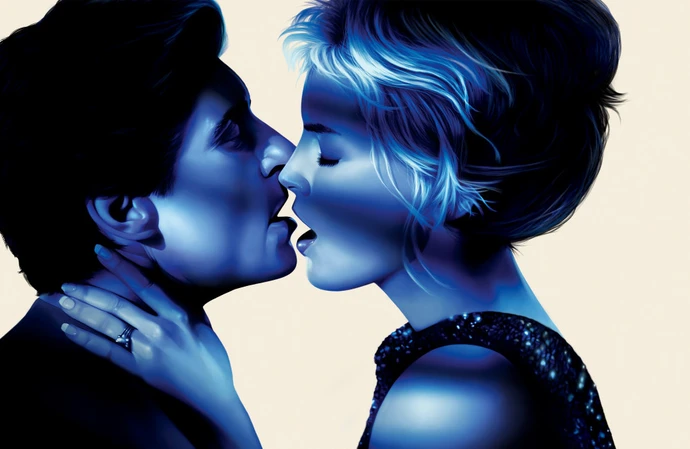 Sharon Stone says making 'Basic Instinct' was a "scary journey".
The 65-year-old actress played murderous Catherine Tramell opposite Michael Douglas as a detective investigating her crimes in the 1992 erotic thriller - which featured her infamous crotch-flashing scene - and Sharon says the role forced her to confront some "dark parts" of herself.
She told PEOPLE: "I got to confront my whole self, and that's a scary journey. But once you do it, you walk away with a tremendous amount of confidence because you've had to look at all of yourself, parts of yourself you would never have to dig deep and look at, scary parts, dark parts, concerning parts.
"And once you do that, you get quite a bit of confidence because you've really looked into the dark mirror."
Sharon went on to insist she's pleased the genre of 1990s-style erotic thrillers seems to be making a comeback, adding: "I think people like that. It's fun and it's exciting and they're sexy. I mean, what's wrong with that?"
The actress previously admitted the film totally changed her life over the course of a weekend following its release back in 1992 and she ended up being caught in a predicament when she was spotted out in Los Angeles days after the film's opening.
During an appearance on CNN, she explained: "I did not know [that scene] would change the dynamic of my life forever ... I didn't know that on Friday when that movie came out that I would basically be a nobody and on Tuesday I would go to get my eye glasses picked up on Sunset Plaza and I would come out and my little 325 BMW and I would stop at the stop light and everyone would climb all over my car. "And the light would turn green and cars would start beeping and I wouldn't know is it legal to drive when people are all over the top of your car?" When asked if her story was true, Sharon went on to confess she was worried about being jailed if any of the enthusiastic fans got hurt. She added: "This is the real thing and I'm in my car on Sunset Boulevard and they're all over the hood and they're all over the windshield and people are blowing their horns and I'm thinking if I drive and they get hurt, do I get arrested? Is it a crime when you drive and people are on your car? "And I'm inside thinking do I drive? Not drive? What's the law on people all over your car? ... " Sharon concluded by warning fans: "Don't get on my car 'cos I don't know what to do."