'I wasn't that good in it': Andrew Scott rules out playing Bond Villain again
Andrew Scott has explained why he wouldn't play a Bond villain again.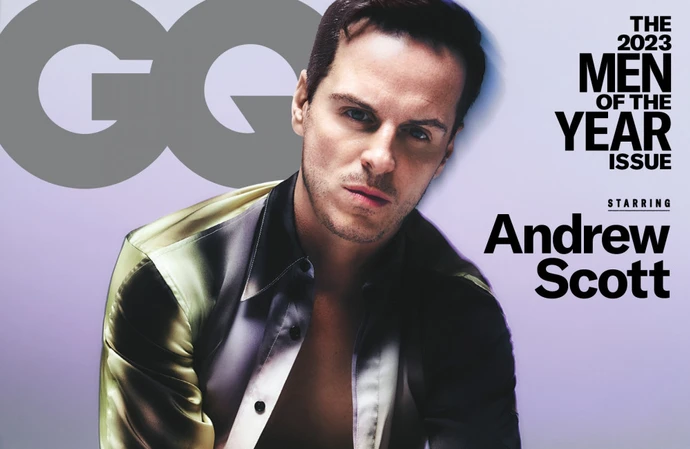 Andrew Scott has ruled out playing a Bond villain again.
The 47-year-old actor played MI5 boss Max Denbigh, codenamed C, in Sam Mendes' 'Spectre' alongside Daniel Craig's 007.
However, he doesn't believe he did a "good" job and wouldn't like to repeat the role.
He told GQ magazine: "If I'm honest, it's not a territory that I feel like I would want to go over again. Now I know who I am a little bit more, I feel like the work that I'm just interested in doing is more in the grey areas.
"I suppose it's just that I didn't think… I just maybe wasn't that good in it."
Elsewhere, the 'Fleabag' star revealed he was "encouraged" to keep his sexuality private to succeed as an actor.
The 'All Of Us Strangers' star can "understand" why he was told it would be best not to tell the public he was gay in case it had a negative impact on his career, but he is glad he "eventually" spoke openly about his personal life.
He told the publication: "I was encouraged, by people in the industry who I really admired and who had my best interests at heart, to keep that [to myself ], I understand why they gave that advice, but I'm also glad that I eventually ignored it."
Andrew recalled being "fearful" of his sexuality as a teenager.
He said: "There was so much of me that was quite fearful, actually, and ignoring that side of me. What's difficult sometimes for gay people is that you don't get to experience this sort of adolescence where you go, 'Oh, my God, I like that person, do they like me back?' "
Although Andrew went through "pain" as he prepared to come out to his family, he now thinks of it as a "gift" because of how loved he felt afterward.
He said: "I had a very happy childhood, but there's an inevitable pain that you have to go through when you have to take a risk telling your family something about yourself.
"I really do think that that is a gift now, because to have to risk everything, and for your family and friends to say 'We accept you no matter what,' that's a real feeling of love that you get confirmed at a very young age, that actually some people who aren't queer don't get.
"I mean, some queer people aren't so lucky."
Read the full interview with Andrew via https://www.gq-magazine.co.uk/article/andrew-scott-interview-2023.