'My films come from the margins': Todd Haynes doesn't make mainstream movies
Todd Haynes thinks his film work is diverse as he refuses to target mainstream audiences with his projects.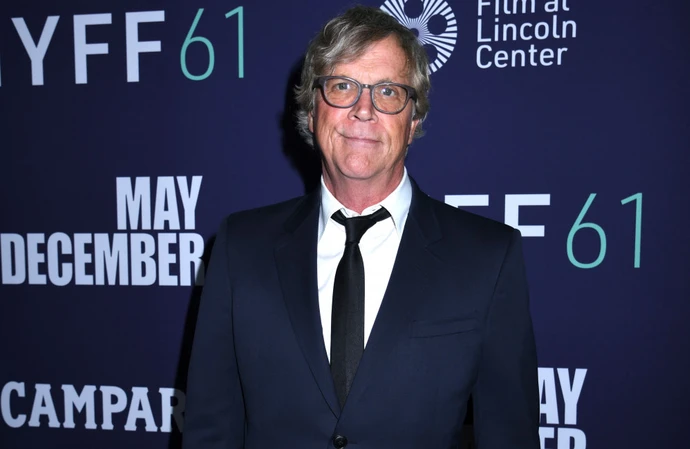 Todd Haynes doesn't target "the mainstream" with his films.
The 62-year-old director has helmed movies such as 'Far from Heaven' and 'May December' and thinks that his work is diverse as it originates "from the margins".
Todd told the Guardian newspaper: "People have definitely put my films into thematic through-lines: films that deal with domestic stories and female subjects in one category, and films that deal with artists and musicians in another.
"In both, I'm interested in places where identity is called into question by circumstances or by artistic practices.
"But I think the thing that all directors share is that we don't really see if it's the same movie over and over: we're trying something different each time in terms of genre, setting, language or historical moment. That's why I guess it's cool to hear somebody say my films are diverse."
The filmmaker added: "Another interesting thing about my movies, which is not something I planned, is that they have very distinct audiences. A lot of people are like: 'Velvet Goldmine is my movie', or whatever, but they don't really know my other movies. I dig it. It's because all my films come from the margins, so they don't necessarily go to the mainstream for their audiences."
Todd famously cast Cate Blanchett as Jude Quinn in the Bob Dylan-inspired movie 'I'm Not There' and explained that he "stalked" the star to get her to feature as the 'rock and roll martyr' persona of the music icon.
He explained: "Dylan had transformed so radically from 1965 to 1966 and had become so skinny and wiry; he was weirdly androgynous and bouncing around like a little marionette. Drugs, I'm sure, were involved.
"It was unlike any Dylan we'd seen before and yet it was in many ways the most famous Dylan, of 'Blonde on Blonde' and 'Highway 61 Revisited'. I wanted to infuse the Jude story with a sense of strangeness and shock and something uncanny – because he has become sort of canonised, the shock value has gone away. I wanted to do something extra to bring that out."
Haynes continued: "Which woman would play him was a whole other question. There was nobody else I was more seriously pursuing than Cate, even though some amazing female actors sent me tapes of themselves in the role. But I stalked her, really.
"She was scared: it was a big thing to take on, to play Dylan, especially that Dylan. But I knew it. And I just needed her to realise it, too, and she did. Every great actor I've worked with gets really scared at the beginning of a project. That's why they're as good as they are."