The Marvels 'takes inspiration from Iron Man 3'
Nia DaCosta has revealed some of the inspirations behind her new movie.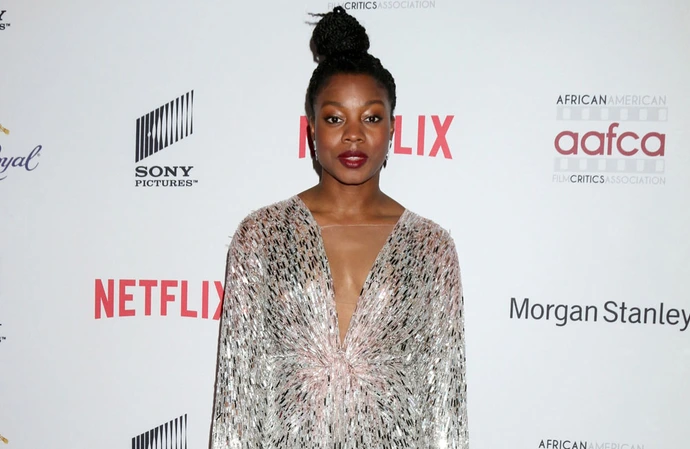 'The Marvels' has been partially inspired by 'Iron Man 3'.
Nia DaCosta, the director of the new superhero film, has revealed that her latest project has been heavily influenced by the 2013 Marvel movie.
Nia, 33, told Collider: "I just love ['Iron Man 3'] so much, first of all. I think it's one of the best Marvel films. But also, in a really practical sense actually, the Extremis effect - which I really loved in the film - influenced us on another thing we did in our film, which you'll see when you watch it."
Extremis - which is based on the Extremis virus - features in the third 'Iron Man' movie.
Extremis is able to rewrite a person's genetic code and give them superhuman abilities. However, it is also highly unstable.
Meanwhile, Nia has revealed that she turned to Destin Cretton and Ryan Coogler for advice before she directed 'The Marvels'.
Nia was particularly appreciative of Destin's support, explaining that he knew "every step of the process".
She said: "It's so hard to say the best advice because you just need different things at different times. They were all so great. The person I talked to the most was Destin Cretton.
"He was just great at knowing every step of the process, like, 'Oh yeah, be stressed about that, but you don't have to be stressed about that. Oh, you should look at that, though.' You know? It was very like, 'I've been through this. I get you.'"
Nia has also offered some advice to future Marvel movie directors.
She said: "Just bring everything you have. They can take it or leave it, but as long as you bring everything that you have - and that's for everyone, the actors, the department heads - you know you've done everything you could."