The Longest Yard remake 'in the works'
Paramount Pictures are remaking sports comedy movie 'The Longest Yard', which starred Adam Sandler in 2005 and Burt Reynolds led the cast in the 1974 original.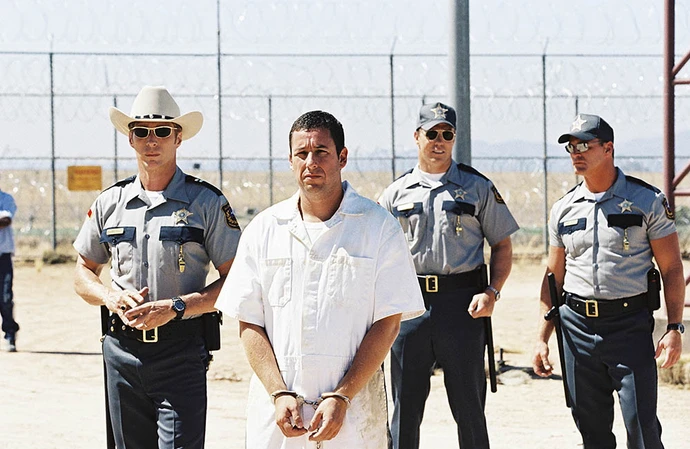 A remake of 'The Longest Yard' is in the works.
The original movie was released in 1974, starring Burt Reynolds, and another version dropped in 2005, led by Adam Sandler, and Paramount Pictures have started making a third version of the sports comedy film.
According to Deadline, Rodney Barnes is writing the script for the motion picture.
Gunpowder and Sky's CEO Van Toffler - who was an executive producer on Sandler's 'The Longest Yard' - is producing alongside David Gale.
The original movie saw Reynolds star as former NFL quarterback Paul "Wrecking" Crewe, who is sentenced to prison and puts together a team to play the jail's guards.
Sandler took on the lead role in the 2005 film, which was directed by Peter Segal and starred Chris Rock, James Cromwell, Nelly, William Fichtner, and Joey Diaz.
Reynolds also appeared in the movie as Coach Nate Scarborough.
Sandler has previously insisted the remake was "not even close" to the original movie, and said it "made no sense".
Speaking on 'The Bill Simmons Podcast', he said: "It was going. It was going. They were doing it. And it was cool and I was like, if they're doing it, I might as well be in it.
"Compared to the first one, not even close. It ended up doing alright.
"Paid for some things in our house ... it made no sense."
While Sandler has gone on to make several films since, the star admitted in December 2022 that he doesn't expect to ever appear in a big movie franchise.
He told the 'Happy Sad Confused' podcast: "I've never thought about it, maybe because no one has ever asked me. I don't know. I'm very into, I love that stuff.
"I see that stuff and go wow, these amazing movies, but no it hasn't happened and probably won't happen."