'I had gone through something with the internet': Nicolas Cage identified with viral Dream Scenario character
Nicolas Cage has explained that he understands what it is like to go viral as his character Paul Matthews does in the film 'Dream Scenario'.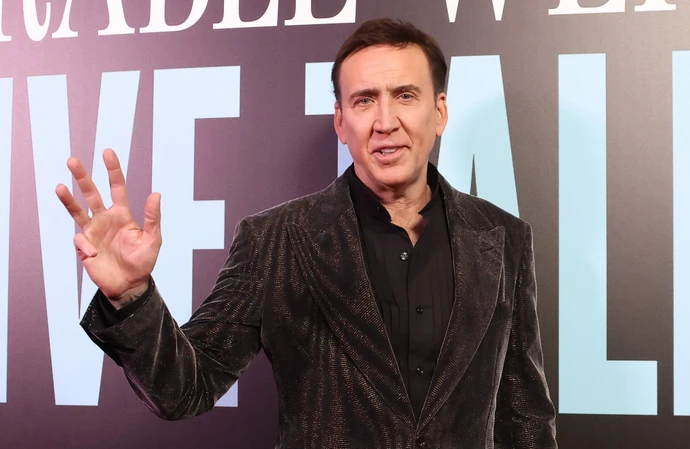 Nicolas Cage could relate to going viral like his character Paul Matthews in 'Dream Scenario'.
The 59-year-old star features in the new movie as a biology professor who attracts attention online after featuring in the dreams of other people and drew parallels with the "memefication" of his acting work.
Speaking to Digital Spy, Nicolas said: "He's going through something that I felt I could relate to. I had gone through something with the internet.
"I might have been the first actor who experienced a kind of memefication where my scenes that were specifically designed to have meltdowns or nervous breakdowns had been cherry picked in such a way that it would just (be) meltdown after meltdown after meltdown without any linear narrative or without any chapter or act to lead up to.
"Then I saw it go viral and I saw it grow exponentially, compounding on itself into memes and t-shirts and what not, and I thought, 'Well, this isn't really why I became an actor. What the heck is going on?' And I couldn't stop it."
Despite the pair's similar experiences of internet popularity, Nicolas drastically changed his appearance to bring his character to life in the comedy film.
The 'Renfield' actor said: "Paul is nothing like me. By design, in terms of the physicality. A lot of thought went into the look, we wanted to – Kristoffer (Borgli), the director and I – wanted to get it as far away from my own so-called presentation, if you will, so you weren't thinking about so-called Nic Cage but that it was Paul Matthews.
"You know, a professor of evolutionary biology who works in a college teaching students. He's an academic, not a movie star. He has no interest in the limelight, has no interest in the spotlight."
Read the full Nicolas Cage interview on the Digital Spy website at https://www.digitalspy.com/movies/a45624153/nicolas-cage-dream-scenario/