'Her story is complete': Hunger Games producers rule out Jennifer Lawrence return
'The Hunger Games' producer Nina Jacobson has revealed that Jennifer Lawrence is unlikely to return as Katniss Everdeen in the film franchise.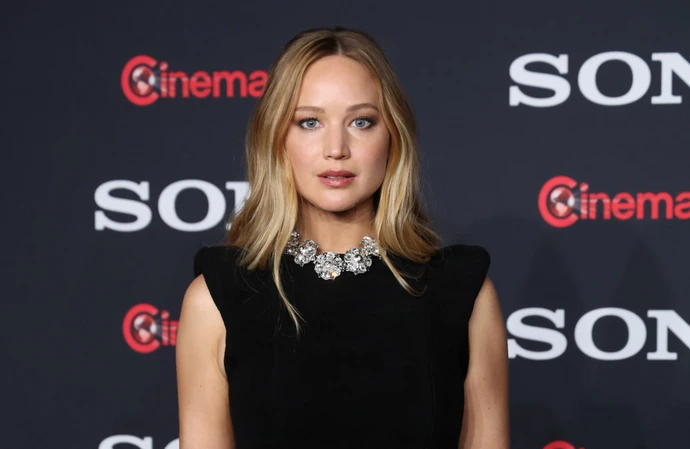 Jennifer Lawrence is unlikely to return to 'The Hunger Games'.
The 33-year-old star portrayed Katniss Everdeen in the first four movies of the dystopian sci-fi film franchise but producer Nina Jacobson says her return is dependent on author Suzanne Collins writing a new novel featuring her alter ego.
Jacobson told Yahoo Entertainment: "If Suzanne has something to say, then she'll write a book about it.
"Honestly, as much as I love Katniss, I think her story is complete. And I think that Suzanne feels that her story is complete."
She added: "But if that changes, and Suzanne has something she wants to say, and it involves Katniss, then I would be thrilled. But really any chance to be back in this world, and lead with Francis (Lawrence) and Suzanne, I would take regardless of who it was about."
The franchise returns to the big screen later this month with the prequel film 'The Hunger Games: The Ballad of Songbirds and Snakes' and Jennifer expressed hope earlier this year that she could make a return.
Asked about the prospect by Variety, the 'No Hard Feelings' star said: "Oh, my God – totally! If Katniss ever could ever come back into my life, 100 per cent.
"My producing partner just clutched her heart."
Rachel Zegler features as protagonist Lucy Gray Baird in the prequel and director Francis Lawrence explained that she is the "anti-Katniss".
The filmmaker told Empire magazine: "Katniss was an introvert and a survivor. She was quite quiet and stoic, you could almost say (she was) asexual. Lucy Gray is the opposite. She wears her sexuality on her sleeve, (and) she really is a performer."