Saoirse Ronan to star in satirical comedy-thriller Bad Apples
Saoirse Ronan is to lead the cast of satirical comedy-thriller 'Bad Apples', in which she will play a primary school teacher who accidentally locks a difficult child in her house.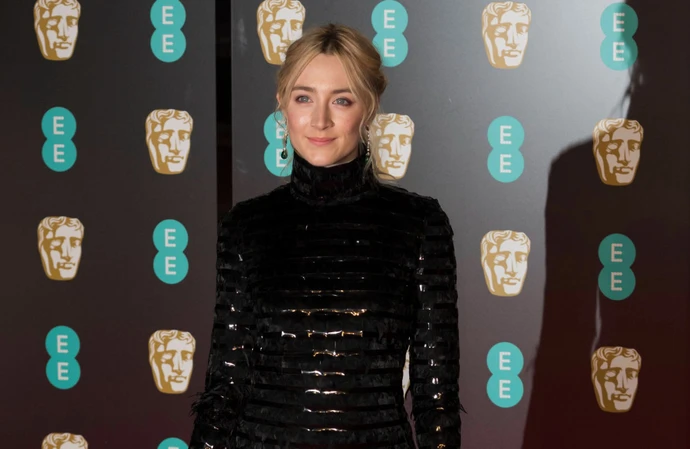 Saoirse Ronan is to star in satirical comedy-thriller movie 'Bad Apples'.
The 29-year-old actress is to team up with Swedish writer-director Jonatan Etzler for the film, which is adapted from Rasmus Lindgren's debut novel 'De Oonskade'.
Ronan will star as Maria, a primary school teacher who is trying to educate a class of 10-year-old students to the best of her ability, but she is struggling due to one difficult pupil, or "bad apple".
As a result, she makes several terrible decisions and accidentally locks the unruly child in her house.
Oskar Pimlott, who will produce the motion picture for Pulse Films, told Deadline: "Jonatan has an unparalleled ability to create hilarious and horrifying cinema from the uncomfortable truths of human nature.
"We couldn't be more excited that his unique perspective is going to collide with the extraordinary depth and talent of Saoirse Ronan in this special film."
HanWay Films CEO Gabrielle Stewart added: "We have been following with much excitement the development of this brilliant screenplay with one of the most interesting directors to be emerging from Scandinavia.
"This is such a juicy part for Saoirse Ronan who will bring to life all the drama, the comedy and the brutal tension of this unique role.
"Pulse are producers making cutting edge cinema and we are thrilled to be working with them."
'Bad Apples' - which will be Etzler's English language debut - is aiming for a spring 2024 shoot in the UK.
Ronan's latest movie sees her starring in sci-fi thriller 'Foe', and she has previously appeared in the likes of 'Lady Bird', and 'Little Women'.