Freelance director reveals why he cast John Cena in comedy role: 'He was perfect right away!'
Pierre Morel thinks John Cena has "amazing" versatility as an actor as he hailed the wresting legend for his performance in 'Freelance'.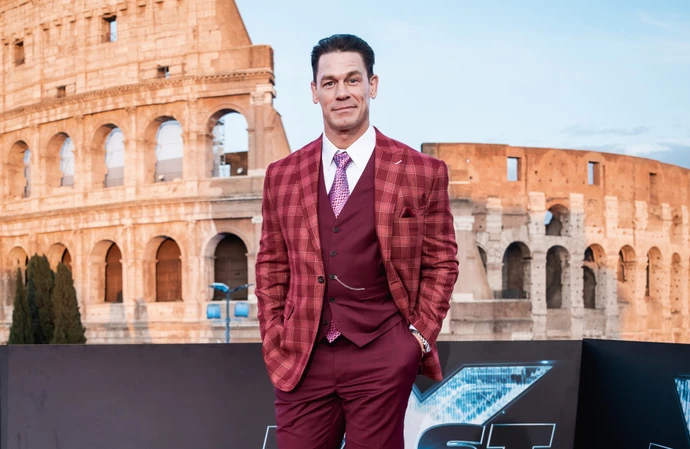 Pierre Morel thinks John Cena has "amazing" versatility as an actor.
The 59-year-old director is at the helm of the upcoming action comedy film which stars wrestling legend John, 46, as retired special forces operator and Pierre acknowledged that whilst he is known as a "very physical guy", he was able to portray both comedy and pathos in the new film.
He told ScreenRant: "Well, John, I think, has that amazing capacity to be, obviously, a very physical guy. We know that. [He's] amazingly muscular and has a crazy body. We've seen that in Peacemaker, and we've seen that in other movies.
"He is an amazing comedian and is hilarious in life. He has a sense of humor, which is fantastic, but he also has that capacity, which I didn't know much about, [bringing] some kind of fragility to him. He can be a broken guy and can be very sensible. And so he was the perfect choice. He was the perfect guy, right away."
Pierre went on to add that as a director he always tries to "push" his actors to the best of their abilities and revealed that almost everything on screen is real because he knows audiences these days are not "fooled" by CGI.
He said: "I always try to push actors to do everything themselves, to the limits of safety, obviously. And I always like to do physical effects live because they look better than fake explosions and fake this and fake that. So yeah, there's no CGI.
"We did almost everything live, and I think it shows. It's an old-school way of filmmaking, but I think the audience is not fooled by a full CGI thing. It's a different ride.
'Freelance ' will be released on October 27.