Barry Keoghan's 'dark sex appeal' helped him get Saltburn part
'Saltburn' director Emerald Fennell believes that Barry Keoghan had the "dark sex appeal" required to play the lead role of Oliver Quick in the movie.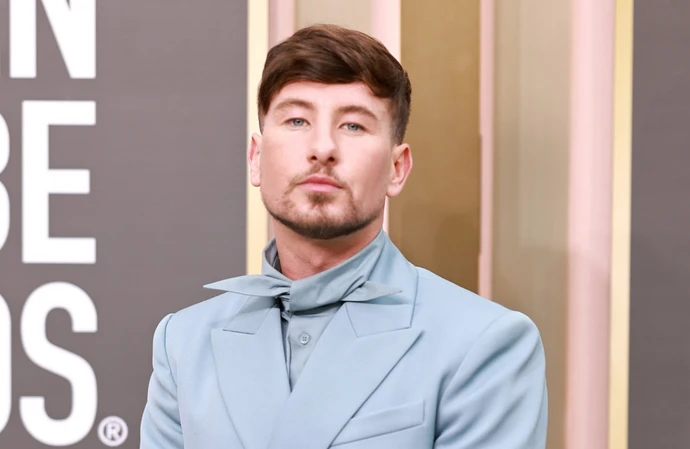 Barry Keoghan's "dark sex appeal" landed him the lead role in 'Saltburn'.
The 31-year-old star plays the part of Oliver Quick in the psychological thriller and director Emerald Fennell was desperate to work with her leading man after being hypnotised by his performance in 'The Killing of a Sacred Deer'.
The 'Promising Young Woman' director told Empire magazine: "I had seen Barry Keoghan in 'The Killing of a Sacred Deer' and had wanted to work with him ever since.
"We never leave Oliver's side, and so we needed someone as singular and compelling as Barry; someone who could bring both the vulnerability and the dark sex appeal Oliver requires."
The movie sees working class Oxford University student Oliver taken under the wing of the charming and posh Felix Catton and Emerald felt that Jacob Elordi was the perfect actor to play the charismatic aristocrat.
The 38-year-old filmmaker explained: "Felix, the Golden Boy, could easily have been a cipher.
"But Jacob Elordi came in to audition and made him so devastatingly real. The thing I'd been looking for was someone who looked like a god, but was actually just a fairly straightforward disappointing mortal - a lot of people were tempted to lean into a more arch, Sebastian Flyte style of audition, but Jacob's Felix felt like the sort of boy you'd do anything to snog in Freshers' week."
The thought-provoking nature of 'Saltburn' has won Emerald praise and she thinks it is vital that films make audiences "uncomfortable" at times.
She told Deadline's Breaking Baz column: "If you're aiming to make something that sounds true and even if it's metaphorical and kind of Gothic, and there's something that makes people shift in their seats, it's because we're feeling something that maybe we shouldn't. That maybe we don't want to interrogate.
"And so there's no point in being provocative for the sake of it – but if you're kind of prodding at something uncomfortable, that's what movies are for.
"I stick my finger in."