Golda director reveals why Dame Helen Mirren was cast as Golda Meir despite not being Jewish
Golda Meir's grandson chose Dame Helen Mirren to play her on-screen despite the decision attracting controversy because she is not Jewish in real life.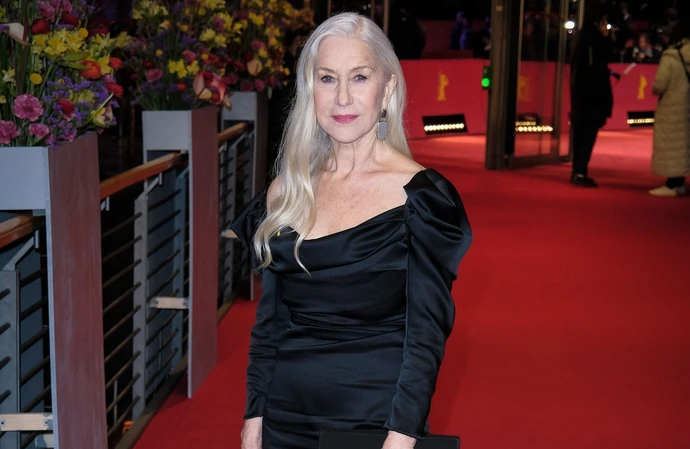 Golda Meir's grandson chose Dame Helen Mirren to play her on screen.
The 78-year-old actress stars as the late Israeli Prime Minister -who died in 1978 at the age of 80 - in the upcoming biopic 'Golda' but attracted controversy over the role because, unlike her character, she is not Jewish and now director Guy Nattiv has revealed she got the part because she reminded Guy Nattiv of his grandmother.
He told The Hollywood Reporter: "When I came to the project, Helen was already cast as Golda. Gideon Meir, Golda's grandson, said to the producers, 'I look at Helen, I see my grandmother.' That's who I want to play my grandmother." When I came [on], they told me, you got the job why don't you meet with Helen? She came to my house in the middle of the pandemic and we sat and talked for three hours.
"She told me that when she was 29, she toured [Israel] and went to the kibbutz and volunteered and fell in love with an Israeli man. They toured the country, they hitchhiked and they were staying there for three and a half months. She was more than just a visitor. When I spoke to her at my house, I felt that I'm speaking to my mom. I felt that she was someone from my tribe.
The moviemaker went on to hail Helen as one of the "best actresses" of modern times and mused that had Oscar-winning drama 'CODA' been made in the 1990s, it probably would not feature actors who are actually deaf whilst classics such as 'Rain Man' would also be cast diffrerently if done today even though Helen is the "perfect" choice to play Golda.
He added: "I felt that she was someone who understands the bits and pieces of what it means to be Jewish. So I felt that she'd be an amazing option to play Golda other than the fact that she's one of the best actresses of our time in our time. I respect the discussion. I think that CODA 30 years ago would probably be cast differently. And when I see CODA with people with hearing difficulties, it makes it much more authentic. And I think that 'Rain Man' would probably not have Dustin Hoffman today or 'Dallas Buyers' Club would not have Jared Leto. So I'm open to that, but I personally thought that Helen is perfect for this to play Golda, especially after we got the blessing of the family."