Jamie Foxx cast as God in Not Another Church Movie
Jamie Foxx will play the role of God in the comedy film 'Not Another Church Movie'.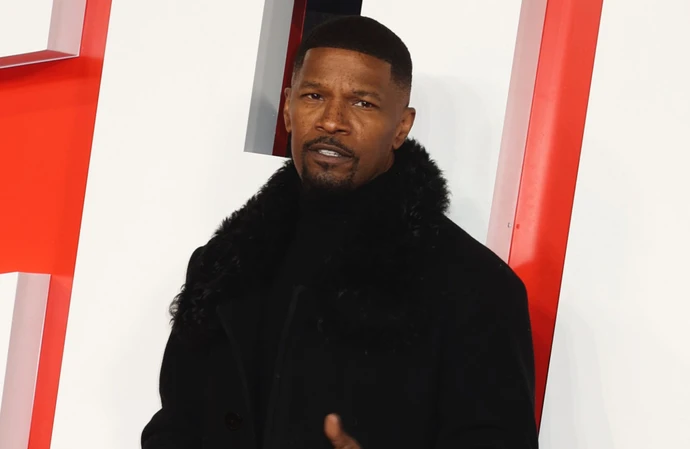 Jamie Foxx is to play God in 'Not Another Church Movie'.
The 55-year-old actor has been tapped to star in the comedy film from writer-director Johnny Mack which is eyeing a release in cinemas later this year.
The film was shot before both the WGA and SAG-AFTRA strikes that have put Hollywood productions on hold and the ensemble cast is led by Kevin Daniels.
Vivica A. Fox, Tisha Campbell, Jasmine Guy, Kyla Pratt and Lamorne Morris also feature with Mickey Rourke playing the Devil.
The picture is described as a wild ride through the world of Taylor Pharry (Daniels), an ambitious young man who is given a holy mission from God to tell his family's stories and inspire his community. What he doesn't know is that the Devil has his own plans.
The movie is being produced by James Michael Cummings and former Warner Bros. executive Jim Cardwell, with Valerie McCaffrey serving as executive producer.
Cummings told Deadline: "We are thrilled to have Mr. Foxx be a part of this hilarious comedy and bring his incredible talent to the role of God, working with Foxx and Johnny Mack was a true blessing.
"This film is a unique blend of new and established talent, and we can't wait to hear the laughs and for audiences to see the magic that happens on the big screen. This movie will not disappoint."
Foxx is known for roles in movies such as 'Ray' and 'Collateral' but recently described how he is "finally starting to feel like" himself again after being hospitalised in April for an unspecified medical emergency.
The Oscar-winning star shared a picture of himself on Instagram and added the caption: "You're lookin' at a man who is thankful... finally startin' to feel like myself... it's been an unexpected dark journey… but I can see the light... (sic)"