Dune 2 has officially been delayed until March 2024
'Dune: Part Two' is delayed due to the writers' and actors' strikes in Hollywood.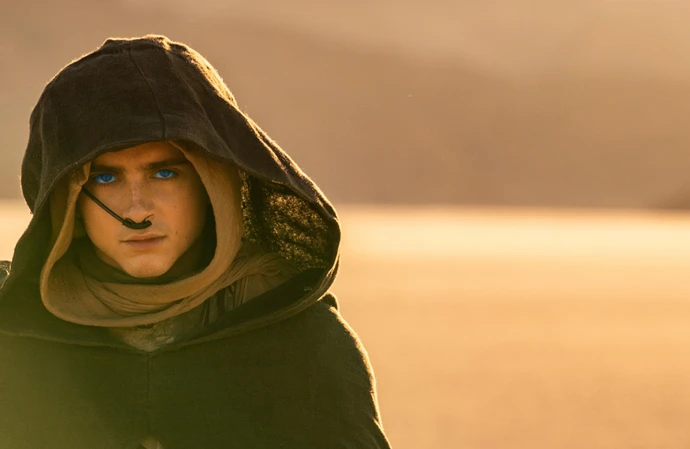 Denis Villeneuve's 'Dune' sequel has been delayed until March 15, 2024.
The move comes amid the Hollywood actors' and writers' guilds walkouts.
As well as 'Dune: Part 2' being pushed back, Warner Bros. announced 'Godzilla x Kong: The New Empire' has a new release date of April 12, 2024.
'Wonka', 'Aquaman and the Lost Kingdom' and 'The Color Purple' will all still come out in December this year.
The decision comes after IMAX CEO Richard Gelfond rubbished reports 'Dune: Part Two' was held up.
He said: "I feel quite strongly that it's not going to move."
The 'Dune' sequel will see Timothee Chalamet (Paul Atreides), Rebecca Ferguson (Lady Jessica), Zendaya (Chani) and Javier Bardem (Stilgar) reprise their roles.
New cast members including Florence Pugh, Christopher Walken, Austin Butler and Lea Seydoux.
The flick was initially being eyed for an October 2023 release.
In Frank Herbert's original 'Dune' novel, Lady Margot is a long-standing servant of the Sisterhood.
'Dune' was praised by critics following its release in 2021, and won six prizes at the Oscars but cinematographer Greig Fraser has promised that the sequel will be "bigger and better".
He said: "I've been trained by the house of mouse at Lucasfilm not to give you any scoops.
"But I can tell you that this is a bigger story. I've read the script, and I'm more blown away by this script than I was by 'Part One'. I'm more excited."