'She has a Jewish soul': Golda director Guy Nattiv defends casting of Dame Helen Mirren
Guy Nattiv believes that Dame Helen Mirren's "Jewish soul" meant that she was ideal to play the role of Israel's first female prime minister Golda Meir.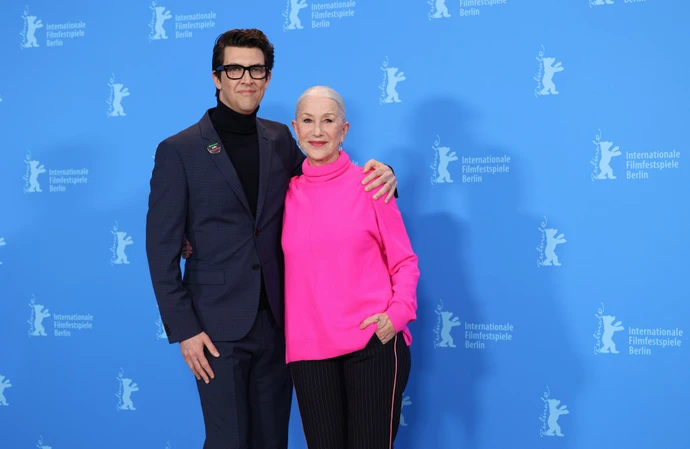 Guy Nattiv thinks Dame Helen Mirren's "Jewish soul" meant she was perfect for the role of Golda Meir.
The casting of Mirren as Israel's first and only female prime minister in 'Golda' sparked controversy as the star is not Jewish but the director was "sensitive" to the issue.
Guy told Deadline's Crew Call podcast: "I'm Jewish, I'm Israeli, both of my grandparents are Holocaust survivors. There's no one more sensitive than me when somebody is portraying a Jew in the wrong way.
"But, and it's a big but: Helen Mirren portrays Golda in a brilliant way. She has Golda's soul, she has a Jewish soul."
The movie is set during the 1973 Yom Kippur War and sees Meir – who had been diagnosed with cancer - leading Israel after the country is rocked by a surprise twin attack by Arab powers Syria and Egypt on the morning of the Jewish holiday Yom Kippur and Nattiv explained how it sets out to dispel the thought that she was to blame for the severe casualties during the early stages of conflict.
The 50-year-old filmmaker said: "We understood the narrative was that she wasn't to blame. It was much more complicated than that.
"She relied on her dysfunctional commanders who did a lot of wrong stuff, that almost brought us to a total devastation."
Nattiv also bemoaned the attitude of many current world leaders for lacking "integrity" compared to Meir – who resigned in 1974 as a result of the fallout from the Yom Kippur War.
He said: "We miss people with integrity. Humble people that cared more about the country than themselves. What you see now is totally corrupt."