'How amazing would that film be?': Jessica Chastain would like to make a sequel to The Help
Jessica Chastain is willing to make a sequel to Tate Taylor's film 'The Help' despite controversy surrounding the 2011 movie's white saviour narrative.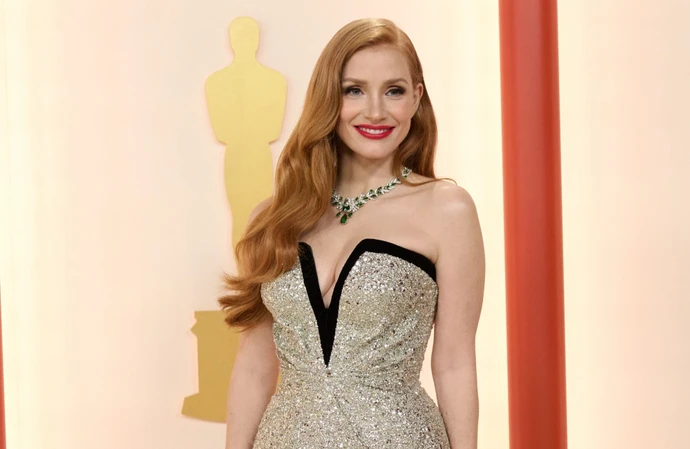 Jessica Chastain is interested in making a sequel to 'The Help'.
The Oscar-winning actress played Celia Foote - who befriends maid Minny (Octavia Spencer) amid intense racism in 1960s Mississippi - in Tate Taylor's 2011 period drama and would consider reprising the role despite the subsequent backlash to the project for its white saviour narrative.
Speaking on Entertainment Weekly's Awardist podcast, Jessica said: "You know who I think about all the time, and I just wish I could play her (again)? Celia Foote.
"I just want to do something, Celia and Minny, and see what happened. You know they ended up living together and raising the baby together, they were best friends.
"How amazing would that film be? I loved her, and I got to be a bit silly."
Jessica explained how she poured a lot into the character but didn't get to "mine" lots of material as she only had a supporting part in the film.
The 'George and Tammy' actress explained: "A lot of my characters I feel like I got to experience a lot. Celia, it was such a deep dive for me. I really threw on that character and I didn't really get to mine that much material, because I was a supporting part of that story.
"That's a character I wish I could revisit."
Bryce Dallas Howard also appeared in 'The Help' and previously admitted that she would not have chosen to star in the project had it been made now.
Quizzed if she would appear in the flick in the present day by the Los Angeles Times newspaper in 2020, she said: "No. But what I will say is: What I've seen is that folks have the courage to say that. 'With all due respect, I love this project, I do not think you could be the filmmaker.'
"That's a really powerful thing to say. That's an important stance to take in order to make room for the true authentic storytellers."