Jamie Dornan 'doesn't worry' about being remembered as Christian Grey
Jamie Dornan accepts that he "can't control" the public's "pre-ordained perception" of him.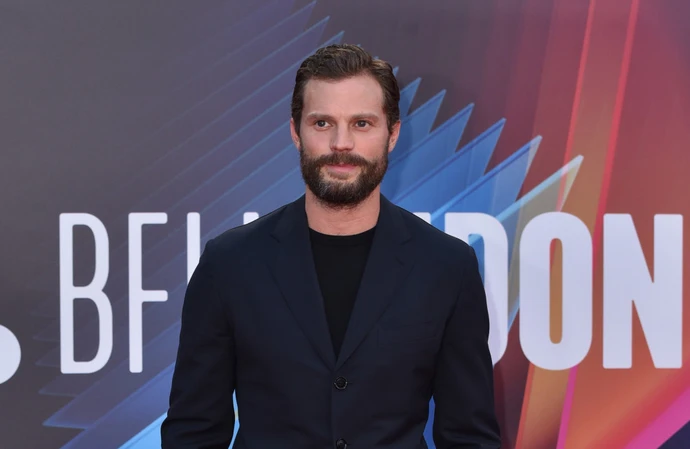 Jamie Dornan doesn't worry about being remembered for playing Christian Grey.
The 41-year-old actor - who starred alongside Dakota Johnson in the 'Fifty Shades' film franchise - knows that he can't control the public's "pre-ordained perception" of him.
Jamie told MovieWeb: "I honestly just don't think about that. You know, I just don't.
"If I thought about that, it would be sort of detrimental to everyone else around me and what we're trying to do. I can't control if other people have some sort of pre-ordained perception of me, what kind of characters that I've played, or the ones that they know of. If they can't shake off other characters that I've done before and get themselves into what they're watching, that's on them. I don't know.
"So, I certainly don't worry about myself or give any thought to [that]."
Meanwhile, Jamie recently revealed that he felt "jealous" of Robert Pattinson's early success in the movie business.
The actor has known the likes of Robert, Eddie Redmayne and Andrew Garfield for years, and Robert enjoyed a meteoric rise when he was cast as Edward Cullen in the 'Twilight' film franchise.
Jamie told Wired: "I've known Rob forever. He's a really good friend. I love him. I think he's one of the most interesting, exciting actors around.
"I probably at one point was quite jealous early on. We were all friends back in London and Rob was going places and we weren't."
Despite this, Jamie has always been very fond of Robert and he suggested that the London-born star deserved the success that came his way.
Jamie added: "I think he's the nicest guy in the world."