Steven Spielberg regrets removing guns from E.T. scene
Steven Spielberg has revealed that he regrets editing firearms out of a scene in the 20th anniversary edition of 'E.T.'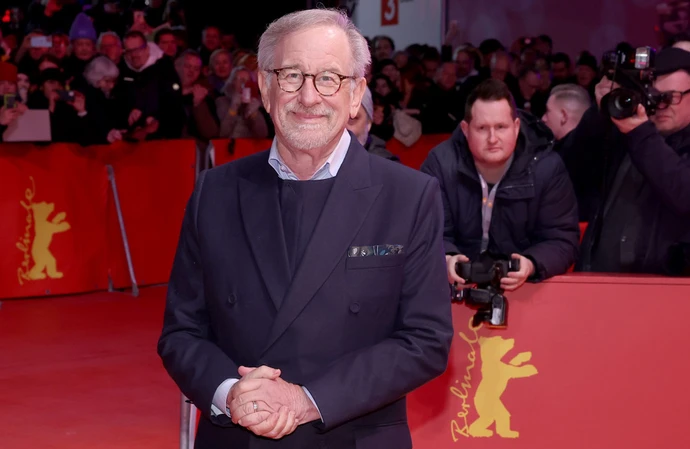 Steven Spielberg regrets editing guns out of 'E.T.'
The legendary director's 1982 sci-fi film included a scene where young children were chased by officers with firearms and Spielberg rues the decision to replace the guns with walkie-talkies in the 20th anniversary edition of the classic movie.
Speaking at the Time 100 Summit, the filmmaker said: "That was a mistake. I never should have done that. 'E.T.' is a product of its era. No film should be revised based on the lenses we now are, either voluntarily, or being forced to peer through.
"'E.T.' was a film that I was sensitive to the fact that the federal agents were approaching kids with firearms exposed and I thought I would change the guns into walkie-talkies... Years went by and I changed my own views."
Spielberg, 76, is irritated that he "messed" with his work and urged aspiring directors not to make the same mistake.
The 'Jaws' helmer said: "I should never have messed with the archives of my own work, and I don't recommend anyone do that. All our movies are a kind of a signpost of where we were when we made them, what the world was like and what the world was receiving when we got those stories out there.
"So I really regret having that out there."
Spielberg's last movie was the semi-autobiographical flick 'The Fabelmans' but he confessed recently that he had "no idea" what project he was going to direct next.
He said at the Berlin International Film Festival in February: "I don't know what I'm going to do next. I have no idea.
"And it's kind of a nice feeling, and it's also a horrible feeling. It's nice that I can actually have control of my life again and make my own choices. But I need to work and I love to work. That's the biggest question I'm going to have for the rest of the year, trying to figure this out."