Chris Sanders to voice Stitch in live-action Lilo and Stitch movie
Chris Sanders will lend his voice to Stitch once again in the live-action 'Lilo and Stitch' movie.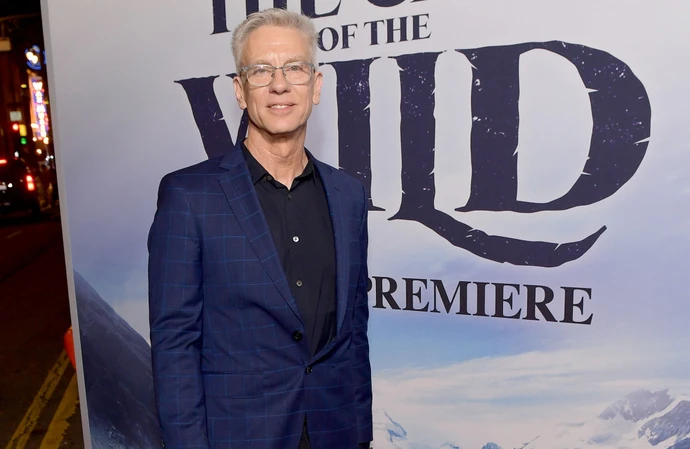 Chris Sanders is in final talks to voice Stitch in the live-action 'Lilo and Stitch' film.
The 61-year-old animator voiced the character in the 2002 animated movie and in the subsequent television series that aired between 2003 and 2006.
Chris joins a cast that includes Maia Kealoha as Lila as well as Billy Magnussen, Zach Galifianakis and Courtney B. Vance.
'Lilo and Stitch' tells the story of a six-year-old Hawaiian girl named Lilo Pelekai, who is raised by her 19-year-old sister Nani after their parents died in a car accident, and a blue extra-terrestrial animal-like creature called Experiment 626, who is adopted by Lilo as her dog and renamed Stitch.
It is not yet known how the new flick will compare to the animated movie or the TV series.
Dean Fleischer Camp is helming the project that is expected to be a major release on Disney+ and production has already started in Hawaii.
As well as starring as the central character, Sanders co-directed and co-write the 2002 film alongside Dean DeBlois.
'Lilo and Stitch' - which also featured Zoe Caldwell and David Ogden Stiers - went on to spawn several spin-offs, including 2003's 'Stitch! The Movie', followed by 'Lilo and Stitch 2: Stitch Has a Glitch' in 2005, and 2006 movie 'Leroy and Stitch'.
Chris revealed in an interview last year that he would jump at the chance to voice Stitch once again.
He said: "(To say) he's very personal to me is an understatement. He is me and I am him. His personality is my personality. I built him to be that way. His chaotic neutral personality is mine.
"He's very near and dear to me and he always will be. I would do his voice in a minute, absolutely."