Dexter Fletcher 'flipped expectations' on Ghosted
Dexter Fletcher wanted to go against convention on his new movie 'Ghosted'.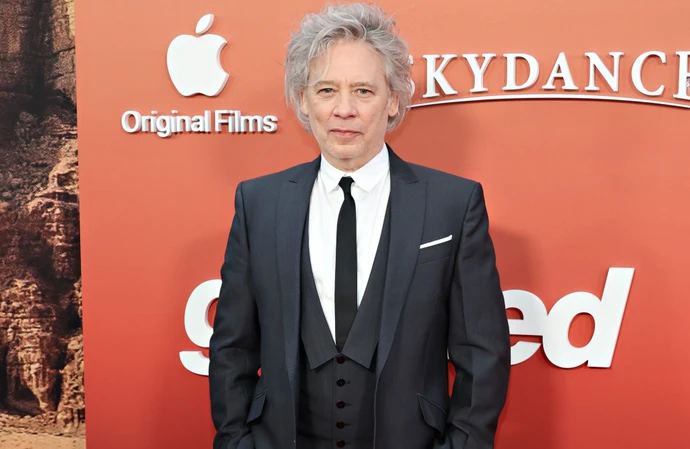 Dexter Fletcher wanted to "flip expectations" on 'Ghosted'.
The 57-year-old director has helmed the new Apple TV+ movie that stars Ana de Armas and Chris Evans and wanted to move away from the norm in the plot for the romantic action-adventure film.
Dexter told the Metro newspaper's 60 Seconds column: "My pitch for 'Ghosted' is: boy meets girl. He really gets into her, thinks she's kind of wonderful, mysterious and fantastic.
"So he follows her to the other side of the world, only to find himself embroiled in a crazy adventure where he's way out of his depth and she's his only means of survival. Does that sound good?
"It's a movie that's all about flipping expectations and having fun. But I'll say you get to see Chris Evans being the damsel in distress for a change."
Scarlett Johansson had been supposed to star in the film before having to drop out and Dexter was determined to get Ana on board after watching her performance in the James Bond flick 'No Time To Die'.
The 'Rocketman' director said: "'Ghosted' was Chris and Scarlett originally. Then there was a clash with another project that Scarlett had to do, so she regrettably had to leave.
"I'd not long before seen Ana in the Bond film 'No Time To Die' and said, 'Well, if we're gonna have to pivot, then Ana de Armas is the one.'
Dexter added: "Also, no spoilers, but there are more than a couple of surprises in there. Let's say when you've got Chris Evans as your star and producer, he's 'connected' and he's not afraid to pick up the phone."