Brian Cox cast in coming-of-age movie Little Wing
Brian Cox will play a pigeon race in the coming-of-age film 'Little Wing'.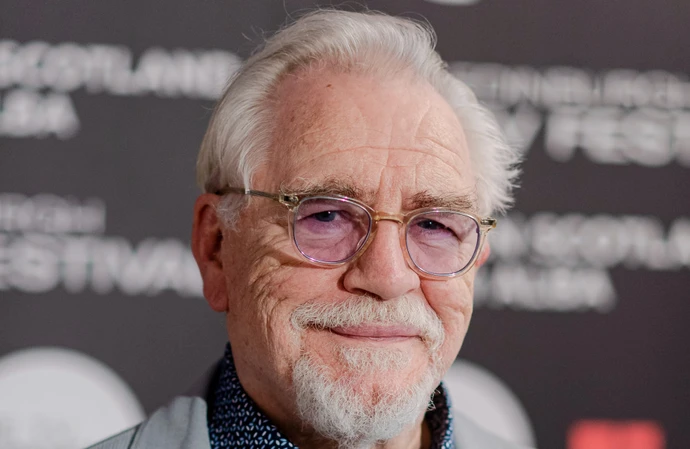 Brian Cox is to star in the coming-of-age film 'Little Wing'.
The 'Succession' actor is attached to feature in the Paramount+ project alongside Kelly Reilly, Brooklynn Prince and Che Tafari.
The film is now in production in Oregon and is being directed by Dean Israelite from a script by John Gatins.
The movie has been a passion project for Israelite for a number of years and is inspired by a New Yorker magazine article by Susan Orlean.
It tells the story of Kaitlyn (Prince), a 13-year-old girl who is drawn into the world of pigeon racing as she reels from the divorce of her parents and the pending loss of her home.
She hopes to solve her family's financial problems by stealing a valuable bird but ends up forming a bond with the owner who cultivates her love of the sport.
Cox stars as Jaan, the pigeon racer, with Reilly as Kaitlyn's mother Maddie, and Tafari as her classmate and friend Adam.
Brian played media mogul Logan Roy in the hit TV series 'Succession' and admitted that he felt "nothing" when he filmed his final scenes on the show.
The 76-year-old star told Variety: "I felt nothing when I played the last scene [on 'Succession']. Nothing! It was the last scene, finito."
Brian added that he is happy that the show is coming to an end as he feels that American TV programmes can go on for far too long.
He said: "American series live well past their sellout date: This one won't do that. HBO would love us to go for as long as 'Game of Thrones,' but thank God it won't happen. I would find it hard-going to be saying 'F*** off' to people for the next 10 years, although it's the nicest thing to say to someone. You can actually say how you feel."