The Russo brothers would consider making Batman film
Directing brothers Joe and Anthony Russo would be willing to work with DC Studios boss James Gunn on a new Batman movie project.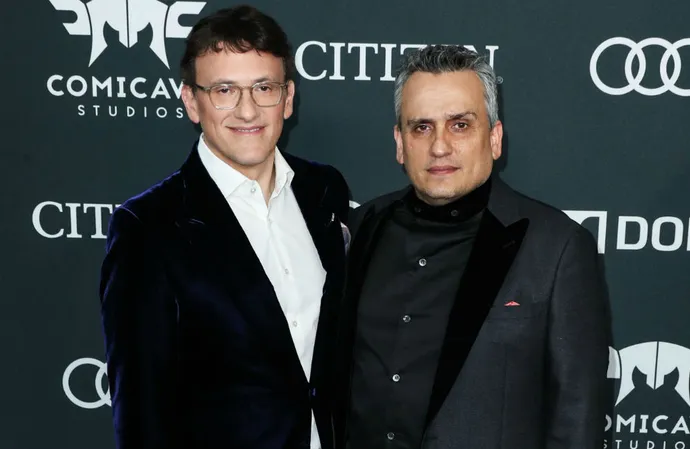 The Russo brothers are open to directing a Batman movie.
The duo have helmed a number of films in the Marvel Cinematic Universe (MCU) and are willing to work with DC Studios boss James Gunn on a new project involving the Caped Crusader.
Speaking to ComicBook.com, Joe Russo said: "Obviously James over there running it, it would be a no-brainer.
"We love him to death. We love the direction that he's going to take that world in. You know he's gonna be inventive with it."
Joe added: "And favourite DC characters? I mean, man. There are so many good ones. I always answer based on the comics I collected as a kid, and the two comics I collected the most were Spider-Man – actually, the three – were Spider-Man, X-Men and Batman.
"But there have been a lot of iterations of Batman, so I feel like that's an obvious answer."
Anthony said: "But, you know, it's hard not to answer that. Here's how you know we haven't actually gotten literal about it and specific about it is because, yeah, Batman would be my favourite character for my entire childhood. But obviously, it's been well explored."
Meanwhile, the siblings previously revealed that they have never been "precious" about the future of the movie business despite their position of influence in Hollywood.
Anthony told The Hollywood Reporter: "We love everything about classic cinema, but we've never been precious about that in any way, shape, or form.
"What has always excited us most is [the question], how do you move it forward? This is part of our philosophy in terms of not being precious about theatrical distribution. How do you get away from the old models? How do you reach audiences that haven't been engaged before? That's all the most interesting stuff to us."