Sylvester Stallone to star and produce Never Too Old To Die
'Rocky' legend Sylvester Stallone is set to star in 'Never Too Old To Die' with Amazon Studios getting the rights to the action comedy.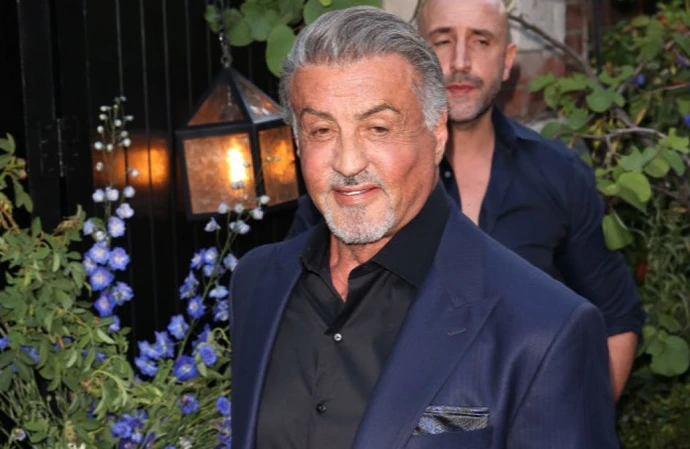 Sylvester Stallone is set to star in 'Never Too Old To Die'.
The 78-year-old actor will also produce the upcoming action comedy, which has been acquired by Amazon Studios and will focus on a mysterious murder in a retirement home for spies.
As reported by Deadline, the film will see a Cold War hero on a mission to discover the assassin living in the home.
The movie has been written by Brian Otting, while a director is yet to be confirmed.
'Never Too Old To Die' marks the first project under Stallone and Braden Aftergood's Balboa Productions' multi-year, first look deal with Amazon.
The agreement will see the 'Rocky' legend writing, directing, producing and starring in a range of scripted and unscripted projects across TV and film.
Jennifer Salke, head of Amazon and MGM Studios, said last week: "Sylvester Stallone is an undeniable Hollywood legend who has created some of the most timeless and iconic characters of our generation.
"As an actor, writer, director, and producer, he has defined his own epic brand of storytelling and inspired people all over the world.
"We are excited to continue our relationship with Sylvester and Balboa Productions to bring even more of his exciting creative vision to our global audiences."
Balboa previously produced MGM's 2022 superhero movie 'Samaritan', which starred Stallone and was distributed via Prime Video.
Stallone and Aftergood said: "We are thrilled to partner with Amazon to create new film and television projects.
"Having the opportunity to work closely with the talented creative teams at Amazon and MGM will further propel the incredible momentum of Balboa Productions."
Stallone - who can currently be seen as Dwight 'The General' Manfredi in Paramount+ crime drama 'Tulsa King' - will be make in the Marvel Cinematic Universe next month as Ravager Captain Stakar Ogord in 'Guardians of the Galaxy Vol. 3'.
Meanwhile, he joins his family in reality series 'The Family Stallone', which launches on May 17 via Paramount's streaming platform, and he'll be back as part of 'The Expendables' franchise this summer.