Dominic West in 'very early stages' of making Red Rum movie
'The Crown' actor Dominic West is in the "very early stages" of making a movie about legendary horse Red Rum, and he hopes to direct the film.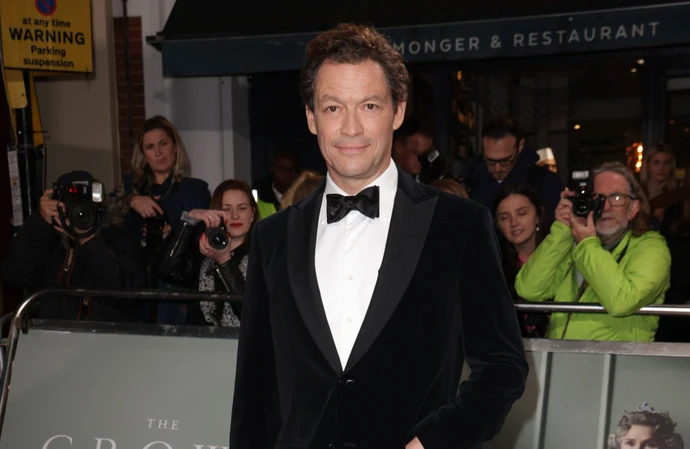 Dominic West is in the "very early stages" of making a movie about legendary horse Red Rum.
The 'Crown' star is hoping to direct a film about the late equine, who won the Grand National three times in 1973, 1974, and 1977, and he is surprised a motion picture about the sporting legend hasn't been made before.
He said: "I'm hoping to get a film of Red Rum organised.
"It's very, very early stages. I'm hopefully going to direct it."
But West believes he is "too old" to portray Red Rum's trainer Ginger McCain, because he is keen to depict some of the late star's early life.
He said: "I'd love to play Ginger, but I think I'm too old. We want to do some of his early life and his struggle and meeting Beryl [McCain's wife] and all that, and I think I'm too old for that really."
The star joked: "I could get a bit of plastic surgery maybe. Maybe I could get him with riding helmets on, or in fights so he's got black eyes. That could be one way around it."
West visited Aintree Racecourse in Merseyside, north west England, on Saturday (15.04.23) to walk the course and later take in the Grand National as part of a "research exercise", but also because he has a lot of love for the late horse.
He added: "It's a little bit of a research exercise coming to Aintree. But it's mainly a sentimental thing, because I love Red Rum.
"But, certainly, there's a lot of people here who are very interesting to talk to and who remember it well. I'll be looking forward to doing that.
"It is amazing it [a Red Rum film] hasn't been done before. You watch all the films like 'Seabiscuit' and 'Hidalgo' and you think, 'What about our horses?'
"The greatest race in the world, the toughest race in the world, and Red Rum, the bravest, toughest horse there has ever been, and no one has ever made a film. It's extraordinary, because it's a brilliant underdog story."
As well as currently playing King Charles in 'The Crown' - when the monarch was known as The Prince of Wales - West is also known for starring in 'The Wire', and in movies 'Testament Of Youth' and 'Mona Lisa Smile'.