Rebecca Ferguson not interested in Mission: Impossible spin-off
Rebecca Ferguson has little interest in playing Ilsa Faust in a 'Mission: Impossible' spin-off as she considers the team dynamic in the films to work better.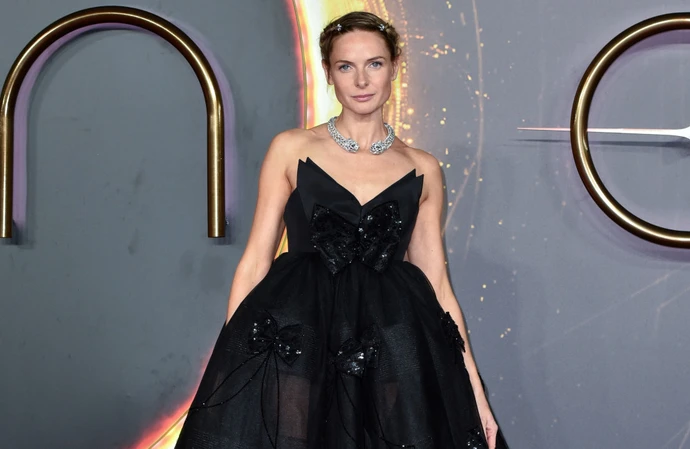 Rebecca Ferguson doesn't want a 'Mission: Impossible' spin-off.
The 39-year-old actress stars in the action franchise as agent Ilsa Faust and is wary about her alter ego featuring in a standalone project as she feels the team dynamic in the films works better.
Rebecca – who will return for the conclusion to the franchise in 'Mission: Impossible – Dead Reckoning Part One' and 'Part Two' – told ComicBook.com: "When I started 'Mission', I fell in love with Ilsa so much. I thought, 'Yeah, f*** yeah she'd have a spin-off.'
"And then gradually, I don't know if I became humble or if I realised it has nothing to do with Ilsa, it actually is a team thing, it is Ilsa and Ethan and (Simon Pegg's) Benji and – I was gonna say Ving (Rhames) – all of the characters together that makes it so good."
However, the 'Dune' actress did claim that a spin-off project could be successful if it is developed by the team behind 'Mission: Impossible' – including Tom Cruise and director Christopher McQuarrie.
The Swedish star said: "The idea of Ilsa alone – it would always work, you would need Chris McQuarrie and you would need Tom to produce it. Maybe Tom's Ethan (Hunt) can dip in and out, he can be a guest star in my show.
"My point is, it's not needed, I think. I think we're good as it stands."
McQuarrie previously suggested that the title of the next 'Mission: Impossible' film could hint at trouble for Ethan Hunt and several other characters.
Speaking to Empire magazine, Christopher said: "There are many things emerging from Ethan's past.
"'Dead reckoning' is a navigational term. It means you're picking a course based solely on your last known position and that becomes quite the metaphor not only for Ethan, but several characters."