Dove Cameron auditioned for Wicked
Dove Cameron reveals she tried out for the part of Glinda in 'Wicked' before Ariana Grande was given the role.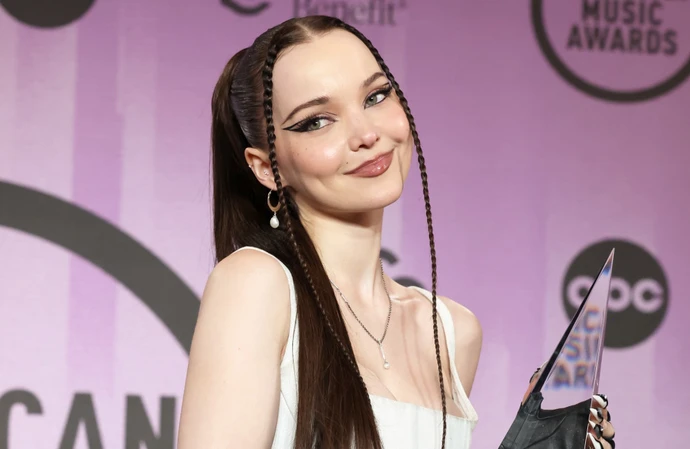 Dove Cameron auditioned for the role of Glinda in 'Wicked.'
The 27-year-old actress revealed that she tried out for the part of the good witch in the upcoming two-part movie adaptation of the smash hit Broadway musical - which tells the backstory of 'The Wizard of Oz' - but remarked that successful auditionee Ariana Grande is a "dear friend" of hers and thinks she will "kill it" in the role.
She told The Wrap: "I definitely went out for it. I know that for everybody who did go out for it, it was a very long process. It was one of the longer processes I've been a part of. Ariana's a genuinely dear friend of mine. We met when we were super young. I think she's gonna kill it."
The former 'Liv and Maddie' star went on to hail the rest of the cast - which features Cynthia Erivo as misunderstood green girl Elphaba as well as Oscar winner Michelle Yeoh as evil professor Madame Morrible - as "phenomenal" and excited she is "really excited" to see the film when it is released in November 2024.
She added: "I think the whole cast is phenomenal, head to toe. So, as a fan, I'm really, really excited to see it."
When the show opened on Broadway in 2003, the role of Glinda was originated by Dove's 'Schmigadoon' co-star Kristin Chenoweth and she went on to describe the Tony Award-winning songstress as an "idol" of hers.
She said: "I just idolized her from such a young age."
When the movie was being cast in 2019, Dove explained that even though she had been "dreaming" of playing Glinda since she was a little girl, she believed that "not everyone" would have wanted her in the role.
She told 'Entertainment Tonight': "I don't think everyone wants me to be Glinda but, I mean, it's like the role of a lifetime. I've been dreaming of it since I was, like, seven. I mean, I should be so lucky to be considered."