Michelle Dockery joins Tom Hanks in Robert Zemeckis' Here
'Downton Abbey' actress Michelle Dockery is to star alongside Tom Hanks in Robert Zemeckis' big screen adaptation of Richard McGuire's graphic novel 'Here'.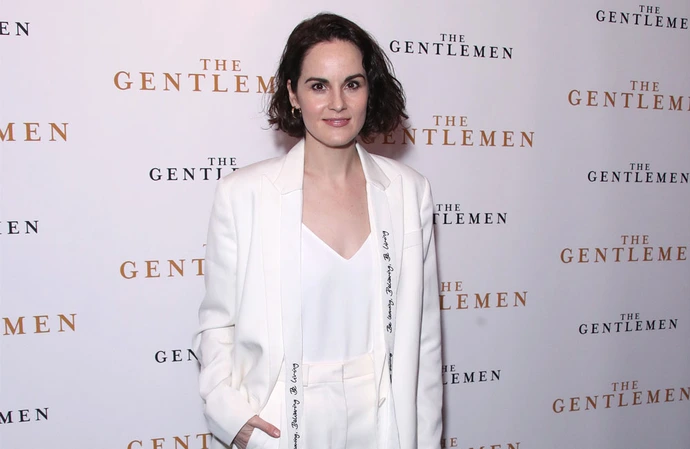 Michelle Dockery has joined Tom Hanks in 'Here'.
The 'Downton Abbey' actress is to team up with Robert Zemeckis, who is adapting Richard McGuire's graphic novel of the same name.
Sony Pictures have acquired US rights for the movie, and Miramax have international rights, according to Deadline.
The motion picture will see Hanks, Zemeckis and Eric Roth reunite for the first time since their talents came together on the classic 1994 movie 'Forrest Gump'.
The drama won six Oscars, with Hanks (Best Actor), Zemeckis (Best Director) and Roth (Best Adapted Screenplay) all taking home gongs in addition to the movie's Best Picture triumph.
'Here' has Hanks attached to star, with Zemeckis directing and Roth writing the script.
The plot of McGuire's novel is centred in one room and chronicles the events that have occurred in that space over the course of hundreds of thousands of years.
Following the success of 'Forrest Gump', Hanks, 66, has worked with Zemeckis and Roth separately. He teamed up with the former for 'Cast Away' and 'The Polar Express', and he joined forces with the latter on the 2011 film 'Extremely Loud and Incredibly Close'.
Dockery looks set to be busy in the coming months, because she has also signed up to star in psychological thriller movie 'Please Don't Feed the Children'.
Destry Allyn Spielberg - the daughter of legendary filmmaker Steven Spielberg - will make her directorial debut on the movie.
Last month, Destry, 26, said: "I am so grateful to have the opportunity to bring this story to the screen with such a collaborative and inspirational team. This picture is so much more than just a horror film.
"It's a dream come true to work with a talent such as Michelle Dockery. I am excited to elevate the genre with our incredible cast and crew."