Daisy Ridley returning to Star Wars
Daisy Ridley will reprise her role as Jedi Rey in a new 'Star Wars' movie.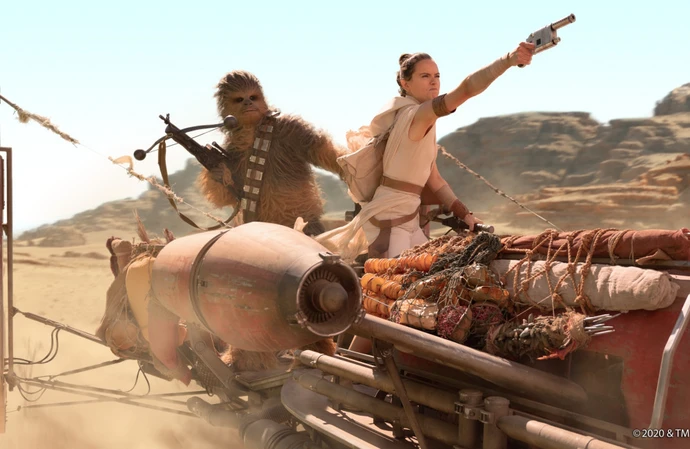 Daisy Ridley is returning to 'Star Wars'.
The 30-year-old actress portrayed Rey in the most recent trilogy in the franchise and at 'Star Wars Celebration' in London on Friday (07.04.23) she revealed she is "thrilled" to be stepping back into the role for a film which will be set 15 years after 2019's 'Star Wars: Episode IX – The Rise of Skywalker'.
Director Sharmeen Obaid-Chinoy explained the film will "tell the story of rebuilding the New Jedi Order and the powers that rise to tear it down".
She added: "I've always been attracted to the hero's journey and the fact that the world needs many more heroes."
The filmmaker added she had been immersing herself in a Jedi Academy with a "powerful Jedi master" and Daisy then walked out on stage.
She said: "My heart is pounding. I'm very thrilled to be continuing this journey."
The event also revealed two other 'Star Wars' films in the pipeline, including one from James Mangold and another from 'The Mandalorian' executive producer Dave Filoni and producer Jon Favreau.
'Logan' filmmaker James will be delving into the past to tell the tale of the first Jedi to "wield the Force and harness it as a liberating power in an era of chaos and oppression", while the third film will be set in the present, and will document the escalating war between the Imperial Remnant and the fledgling New Republic in a plot that promises to "being together many of the threats of the 'Star Wars' original series".
Just a few weeks ago, Daisy claimed she had "no idea" if she'd ever return to 'Star Wars'.
She told The Hollywood Reporter: "Honestly, I have no idea. I feel like Rey's story ended in a wonderful way with the last film ('Star Wars: The Rise of Skywalker').
"It's already been an insane three years since that film came out. I feel like quite a different person. We've all gone through a massive change in the last three years, with lots of crazy things happening.
"So I really don't know if there are plans. I just don't know. But ultimately, I loved my experience, I loved what I got to do and I love the people I got to work with."