Victoria Justice 'didn't know anything' about her new movie when she signed up
Victoria Justice "didn't know anything" about her new movie when she went into it but ended up "on the edge of her seat" as she read the script for her upcoming thriller.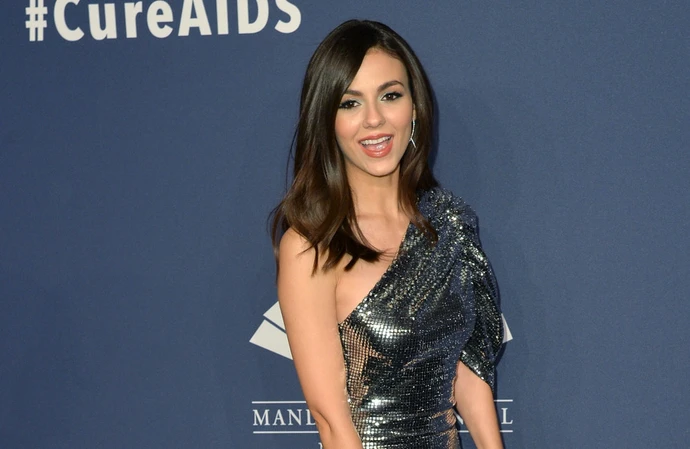 Victoria Justice "didn't know anything" about her new movie when she went into it.
The 30-year-old actress stars alongside 'Stranger Things' actor Noah Schnapp as well as Garrett Hedlund in the upcoming thriller 'The Tutor' - which follows a teacher assigned to give lessons to the son of a billionaire struggling with the obsessions of his student -and was clueless about the project when her agents suggested it to her, only to find that she couldn't put the script down and was on the "edge of her seat" while reading it.
She told Collider: "Well, I went into it– I didn't know anything about this film. My agents just sent it to me, they're like, 'Check it out, cool cast, cool director…'I was like, "Okay, great. It's a thriller, I love that genre.' So I didn't really know much else about it, and I was immediately hooked in when I started reading it. It was a page-turner for me, and I didn't know what was gonna happen next. I was intrigued. I was like, 'How is this going to end?' And I thought it was really exciting, kept me on the edge of my seat, and so that was really what was exciting for me.
"Then obviously, having the opportunity to get to work with these two amazing actors was very cool. And Jordan, meeting with Jordan. He's just such a cool guy, like someone you want to be friends with, and had such a vision for this, and is kind and collaborative and easy to work with. And so those are all the things that were exciting, and yeah, I didn't know much about it."
Meanwhile, Victoria - who shot to fame as a teenager on Nickelodeon shows 'Zoey 101' and 'Victorious' -has also recently finished filming on action comedy 'California King' and enjoyed being able to play "bada**" character Lynette, who smokes and swears.
She added: "'California King', super excited about that project. It was really fun. I just got to pop in and have a good time. My character, Lynette, is kind of like this bada**, she smokes and she curses a lot, and it was really fun. It's like an action-adventure kind of comedy, and I was able to work with so many talented actors, Jimmy Tatro who's a hysterical improv king, incredible, Taco [Travis] Bennett, Joel McHale."
'The Tutor' is set for release on Friday March 24.