'It's an obvious metaphor!' Adam Driver on getting 65 role during COVID
Adam Driver explains how the COVID-19 pandemic served as a "metaphor" for his latest role.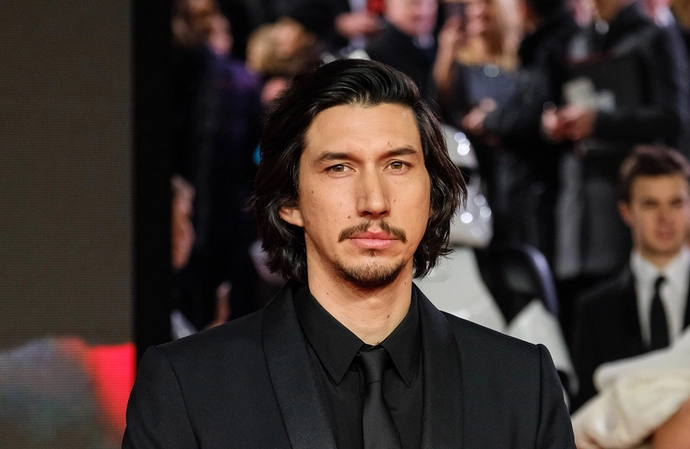 Adam Driver got his role in '65' during the first wave of COVID-19.
The 39-year-old actor stars as Commander Mills in the science fiction action thriller film - which follows the aftermath of a catastrophic collision on an unfamiliar planet - and explained that he was cast in the part after the pandemic hit in March 2020.
He told Screen Rant: "What you're describing was the appeal for me of doing something really big that has dinosaurs and laser guns, it's a family movie, and everybody in the family can watch it together. Which seemed really important at the time when I got it, which was in the middle of the first wave of COVID. But also to do something that had those big set pieces, but really was about two people who couldn't communicate and were going through something that is obviously outside either of their experiences.
The 'Star Wars' actor went on to add that the "metaphor" within the film seemed "obvious" at the time of shooting but also believed the movie was a "rare" opportunity for himself.
He added: "Which seemed obvious at the time with COVID, the metaphor, but also that they were battling externally what was going on internally, and it turned from two people processing in real time grief. Making two people from completely different walks of life, become found family but not really telling that story or landing it into the last moments of the film, which I thought was ambitious and a rare opportunity.
"We shot in New Orleans and then in Oregon. It's a huge character of the movie. With the dinosaurs, obviously, it's a guy dressed in green hitting you in the head with a tennis ball or that you'd have to imagine that. But it was massive in the danger, just one example there's I guess it'd be crocodiles or alligators. I can't remember the difference."