Marvel have 'big' plans for Tom Holland as Spider Man
Marvel boss Kevin Feige says the studio has "big" plans for the future of Tom Holland as Spider-Man.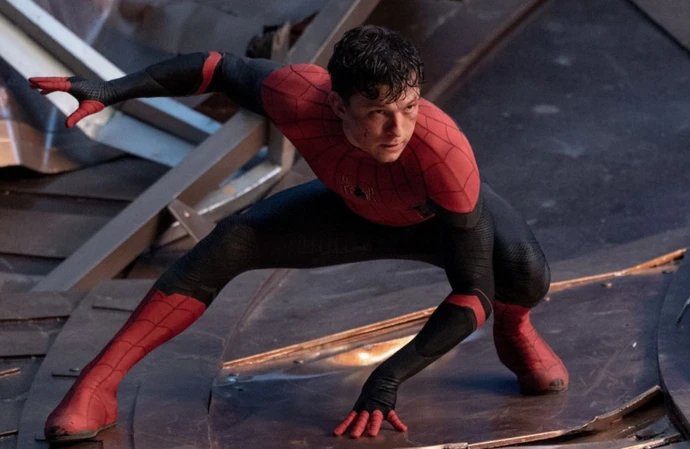 Kevin Feige says Marvel have "big" plans for the future of Tom Holland as Spider-Man.
The Marvel Studios president has weighed in on what's to come from the actor's version of the iconic comic book web slinger - whose last big screen appearance came in 2021's 'Spider-Man: No Way Home' - as the MCU looks ahead to Phases 5, 6 and beyond.
He told Entertainment Weekly: "All I will say is that we have the story. We have big ideas for that, and our writers are just putting pen to paper now."
There is no confirmation - or even a hint - of what the story will lead to, whether that's another solo movie or an appearance in an 'Avengers' project.
However, it's a no-brainer for Marvel to look at doing more with Holland's take on Peter Parker and his superhero alter ego after 'No way Home' pulled in more than $1.9 billion at the global box office and brought back former Spider-Men Andrew Garfield and Tobey Maguire.
The rights to Holland's Spider-Man are basically shared by Disney's Marvel Studios and Sony, with Feige serving as producer on Sony's solo films.
Meanwhile, franchise producer Amy Pascal previously confirmed a new trilogy is being developed with Holland at the centre.
She said: "This is not the last movie that we are going to make with Marvel - [this is not] the last Spider-Man movie.
"We are getting ready to make the next Spider-Man movie with Tom Holland and Marvel, it just isn't part of … we're thinking of this as three films, and now we're going to go onto the next three. This is not the last of our Marvel Cinematic Universe movies."
However, the actor himself later insisted: "We've had conversations about the potential future of Spider-Man, but at the moment, they are conversations. We don't know what the future looks like."