Steven Spielberg doesn't regret Harry Potter snub
Steven Spielberg has no regrets about turning down the chance to direct 'Harry Potter and the Philosopher's Stone' as he was able to spend precious time with his family instead.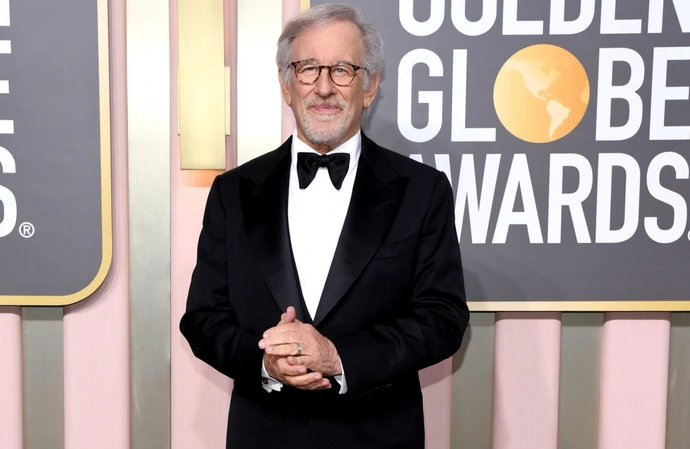 Steven Spielberg has no regrets about turning down 'Harry Potter'.
The 76-year-old director was offered the chance to make 'Harry Potter and the Philosopher's Stone', the first movie in the wizardry franchise based on J.K. Rowling's novels, but explained that he snubbed the movie as he wanted to spend time with his family rather than on a film set.
Steven – who has seven children from his relationships with ex-wife Amy Irving and his current spouse Kate Capshaw – told fellow filmmaker S.S. Rajamouli for Reliance Entertainment: "The personal meaning about (how the conflict between) art and family will tear you in half happened to me later, after I had already established myself as a filmmaker, as a working director.
"Kate and I started raising a family and we started having children. The choice I had to make in taking a job that would move me to another country for four of five months where I wouldn't see my family every day."
Spielberg explained that 'Harry Potter' was just one of several projects that he turned down for family reasons.
The 'Indiana Jones' filmmaker said: "There were several films I chose not to make. I chose to turn down the first 'Harry Potter' to basically spend the next year and a half with my family, my young kids growing up.
"So I'd sacrificed a great franchise, which today looking back I'm very happy to have done, to be with my family."
Spielberg previously explained that he didn't feel ready to make an "all-kids movie" with the project, which was ultimately directed by Chris Columbus.
He said in 2012: "I just felt that I wasn't ready to make an all-kids movie, and my kids thought I was crazy. And the books were by that time popular, so when I dropped out, I knew it was going to be a phenomenon."